Tonight at sundown the Festival of Lights begins. This will be JSL's first Chanukah. Will he understand what is going on around him? No, but he will love watching the bright lights on the menorah. Just four years ago we watched NHL celebrate his first Chanukah. Here are a few photos from 2003.
Please know that we did NOT let NHL light any of the candles. We staged this pose to Photo Shop flames onto the candle to freak out relatives. LOL – it worked too!
Here he is watching all of the candles burning: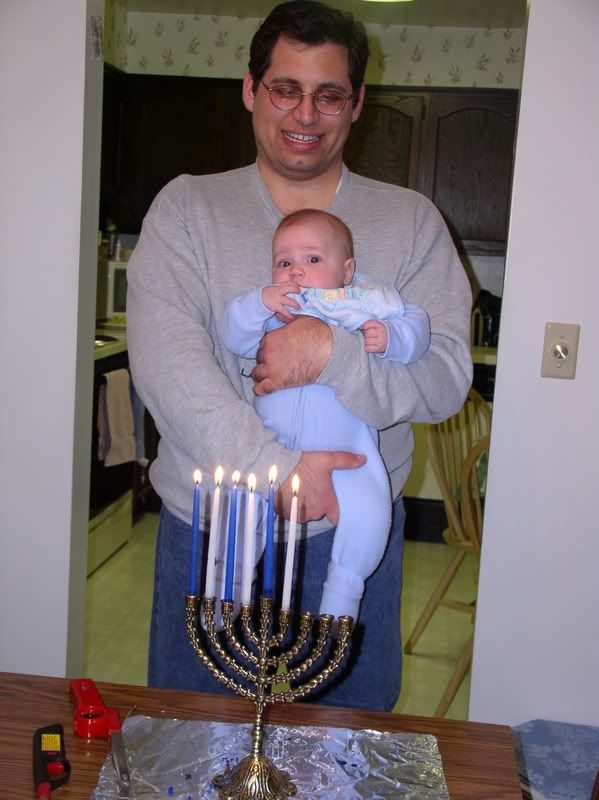 I hope to post some photos of our 2007 Chanukah celebration soon. This weekend my brother, sister-in-law and niece (SG) will be in town for a little family gathering/party Thanks to being in Identity Theft HELL – I have not had a lot of time for blogging lately. Lots of things to catch up on soon.