Dear JSL,
Last Sunday, I decided to head out just with you. Our goal had been to look for a birthday present for NHL. Since the three of us are together every day, it is hard to shop and make things a surprise. When I asked you where you wanted to go, you said to the mall with Build-A-Bear. I agreed to take you there, but told you that we would only look.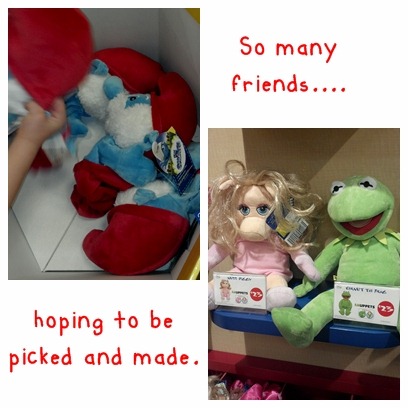 When we walked into Build-A-Bear, I watched to see if you noticed the bin of Papa Smurf dolls sitting there. After a while, you stared to ask to make something. You saw Kermit, a cute bear with stars, and then Papa Smurf. You had been asking for Papa Smurf since he came out just after you made Snowflake.
I sent a text message to Daddy. I mentioned that you had some birthday money and perhaps if you really wanted something after your rough week we could let you. When Daddy agreed, you were not sure if it was a trick. Then, you narrowed it down to two choices.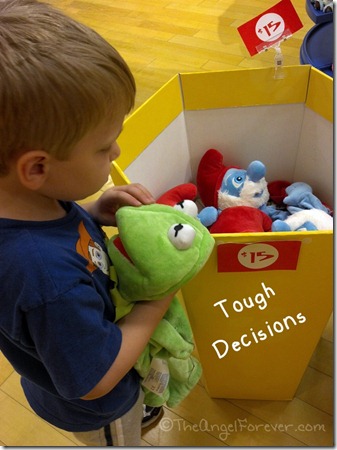 After some time to think about it, you decided that you really wanted to bring Kermit home to your friends. Yes, Kermit had a special place in your heart because he was also a puppet. We both had a lot of fun together during this time. I think to this day you are still shocked that you were able to make him.
In the end, the smiles on your face, the laughter, and the adventures that Kermit has been on have made it even more of a wonderful experience. I can't wait to watch Kermit continue to bring you comfort. More about our fun making him soon.
Love,