Hoffman's Playland in Latham, NY is officially no more. For 62 years, the Capital District favorite has been a treasure for families to go to. Many children rode on their first amusement park ride while at Hoffman's.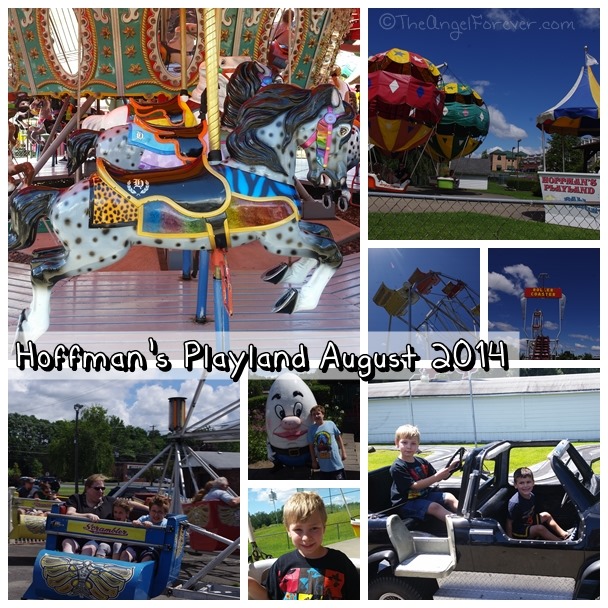 I remember going to Hoffman's as a child with my parents and extended family. We rode on our favorite carousel horses, celebrated being tall enough for the bumper cars, and loved getting dizzy as a family on the Tilt O' Whirl.
It was only natural that when NHL was born eleven years ago that we would want to take him to Hoffman's with Nana and Papa. His first visit was in the summer of 2004. He was just shy of one and still unable to walk. Still, he loved riding on the Merry Go Round and other rides. We actually started a tradition that year where Papa would take NHL onto the horses for their annual photo together.
Hoffman's was a place where we could all be a kid at heart and let our hair down. We could scream at the top of the roller coaster hill, or watch the beautiful scenery while taking the classic train around the park.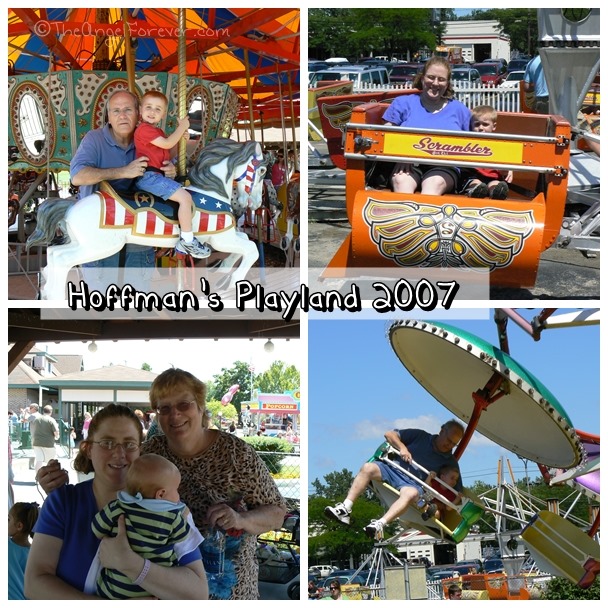 When JSL was born, we took both of the boys to Hoffman's and continued the tradition. Of course, big brother loved showing JSL all of his favorite rides.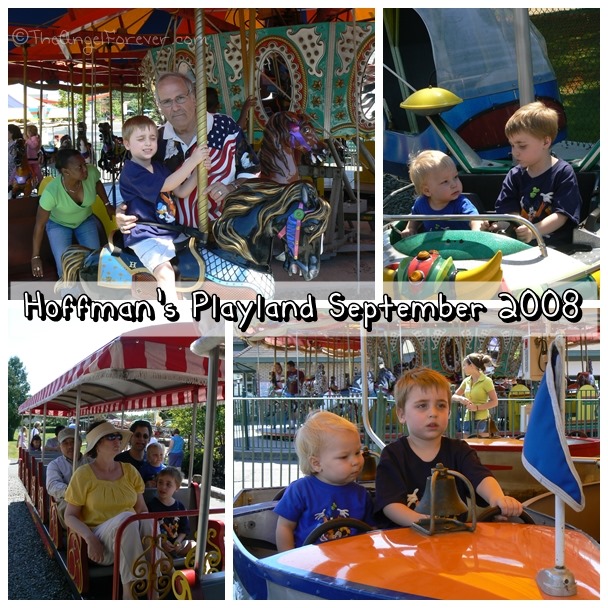 A few weeks ago, NHL decided that he wanted to go to Hoffman's on his birthday. We knew it would likely be our last adventure to the park several generations of our family have grown up with. It was bittersweet walking around and thinking of this piece of local history gone.
While we will miss Hoffman's, I am thankful for all of the memories. We still do not know if the rides may be in another location next year, I know that the boys and I will always have the magical moments from years gone by.
If you have ever been to Hoffman's Playland and have memories to share, I would love to hear them in the comments below.