As 2010 ended, I finally conquered one of my knitting goals. I figured out how to add colors to do a Log Cabin project. Before I started anything larger, I wanted to finish the scarf for my mother. Mission accomplished. With being sick, it took me about a week to finish. Here are some photos of the process:
While everyone was sick I spent quite some time on Ravelry. I found a gorgeous pattern that I wanted to try for a Log Cabin family blanket. Basically I will knit 20 Log Cabin squares and then put them together to make one large blanket. It makes the process more portable and easy to stop and go as I need to.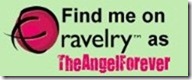 Yesterday, TechyDad was itching to get out of the house for a short trip to get some food items. I managed to convince the boys to go to Michaels with me to select some yarn. My plan was to get each of us to pick a color and work with that.
We all walked to the yarn section. I pointed the boys to the Caron Simply Soft. I really like this yarn since it is easy to work with, soft, washable, and has no dye lot. NHL kept picking wild colors that would not go with much of anything. Finally he settled on a green color. JSL wanted a blue. TechyDad selected a red. I was going to do a gray and be plain, but was pushed into a purple to add more fun to it.
We left with the yarn and did our shopping. Once I finish off a second purple scarf, I am going to begin my Log Cabin project. The only item I will need is a row counter to help me stay on track (stores are always out of them). Of course, I was really excited to plan things out. I took out index cards, made squares, and used my crayons to do some preliminary plans. Here is what we picked out and my geeky plan – pretty funky and fun!
Now I just wish there was a way to knit and exercise at the same time. Hmmmm……
What project do you plan on tackling for the start of 2011?