Dear NHL and JSL,
This weekend, we were supposed to go away. Cousin BA turns one on Monday, so his birthday party is today. We were going to spend a long weekend there to visit with family and let all of you have fun and play. Unfortunately, the two of you have not been feeling well. Daddy and I decided that it was too long of a drive to do with nobody sleeping well and not feeling great.
We spent the morning cleaning the upstairs room again. The two of you are so excited about having the play space. I think I am looking forward to seeing the floor in the living room since the toys will be moving.
To try to make up for things, we are getting ready to have family movie time. We are catching up on some Disney movies that the two of you have not seen. First up is Peter Pan. Thanks to Disney Junior the two of you now want to watch it and are interested in seeing Captain Hook.
We better hurry, I think Piggy may eat all of the popcorn that Daddy just made!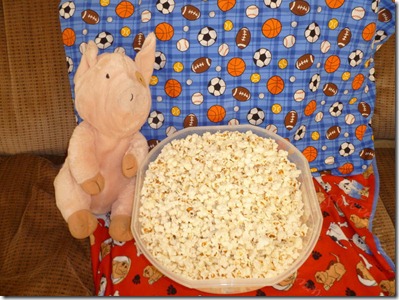 Love,
Mommy
_______________________________________
If you want to participate in Dear Kid Saturday, head on over to Cutest Kid Ever by clicking on the button below.