Dear NHL & JSL,
There is no doubt in my mind that you are both huge fans of Walt Disney World. The two of you are having such a great time at Disney World. I missed being with you yesterday, but I learned so much and met so many amazing people at the Disney Social Media Moms Conference part of the celebration.
This morning, I left before NHL was even awake. I went to the Animal Kingdom to participate in the Wild African Trek. You would have been proud of me, I walked way above crocodiles on a scary looking bridge and was only afraid of breaking Daddy's camera.
I'm not sure you really missed me since you seemed to do a lot at the Magic Kingdom. Here are a few to share for now: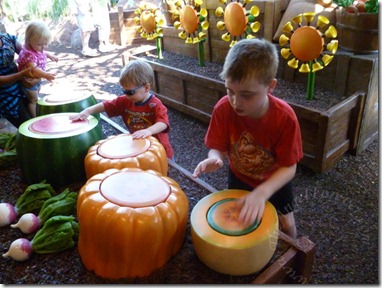 I can not wait to make more memories together. Plus, I want to share the items that I saw and leaned with you.
Love,
Mommy
Disclosure: Although we paid for our own trip to Disney World, we were given an incredible deal thanks to Disney. The sweet conference fee included 3 nights at the Grand Floridian, several meals for the entire family,  7 day park hoppers for everyone, conference/meals for me and some other items to take home. Also note that Disney never asked us to blog about this event. As a long time Disney fan it is my pleasure to share my experiences from the event.
_______________________________________
If you want to participate in Dear Kid Saturday, head on over to Cutest Kid Ever by clicking on the button below.