The temperature keeps going up and down, snow is still flying, yet there are some signs that spring is coming to our area. When you drive around you need to be very alert. There are now monster craters throughout the area that will claim the life of a tire in an instant. Yes, potholes are a fact of life in the northeast. Mud from melting snow mountains is also a sign that eventually we will see grass underneath.
Here are just a few that of the signs that I caught while walking to get NHL at school the other day: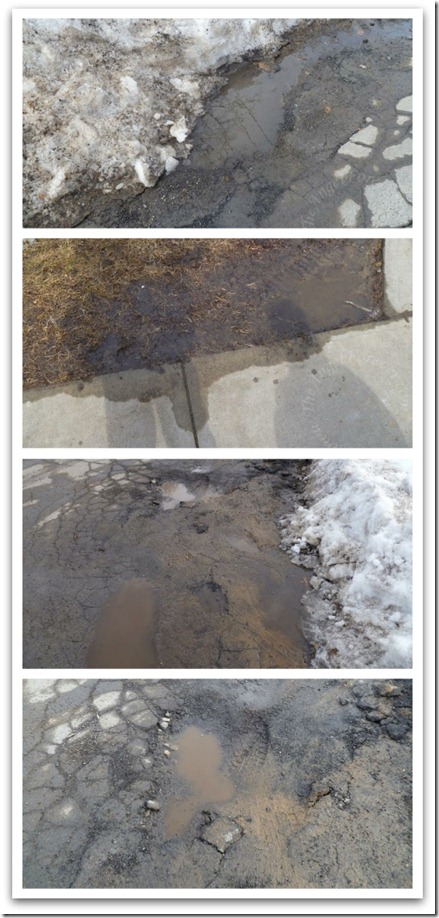 They are not pretty pictures, but they do bring some hope. One day soon the snow will go away, the mud will decrease, the potholes will be filled, birds will be outside singing, and the sun shine to help the trees and flowers bloom.
So my question to you this week:
What are some signs of spring that you have seen near you in recent days?
_____________________________________________________________________________
Thanks to Kailani at An Island Life for starting this fun for Friday. Please be sure to head over to her blog to say hello and sign the linky there if you are participating.
Aloha #141