Dear NHL and JSL,
We stayed home today, but we got a lot accomplished during the time here. This morning Daddy and I pulled out all of the spring/summer clothing. We had to see what the two of you have for the trip to Disney World. After the two of you tried everything on, it was time for lunch. Then, we decided to head upstairs and try to move the big monster desk to the other side of the room.
This sounded like it was going to be a lot easier than it was. The two of you were so wonderful. You sat upstairs watching a movie and helping when we asked. Thank goodness we were able to move the desk. Then, I decided to surprise both of you. I started to move most of the toys from the living room upstairs into the new and improved toy room. This is such a great space that we have not been using since JSL was born. The two of you stayed upstairs with Daddy watching Lady and the Tramp and playing with toys for quite some time.
When you came down here, I had started to watch The Princess and the Frog. You both joined me until it was time to eat dinner. When we were finished eating, everyone piled back onto the couch in their PJ's and we finished watching the movie.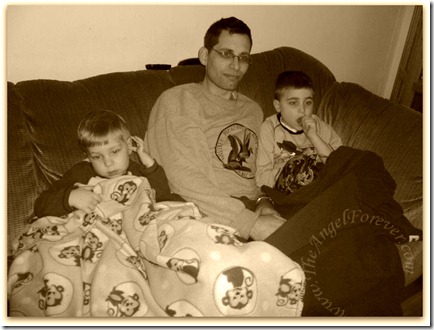 Tomorrow, we will try to head out for a little while,  but I have a LOT of laundry to do to get ready for our upcoming trip. I hope the two of you have sweet dreams tonight of Disney movies and more magical memories coming soon.
Love,
Mommy
_______________________________________
If you want to participate in Dear Kid Saturday, head on over to Cutest Kid Ever by clicking on the button below.