Dear JSL,
This week you had a big celebration at nursery school. Your class and the others, have been working to prepare a special Passover Seder for families to come and celebrate. When I arrived the room was all set. Everyone had a Seder plate set in front of their seat along with a Haggadah. The front of the room was also beautifully arranged with a giant display for the holiday.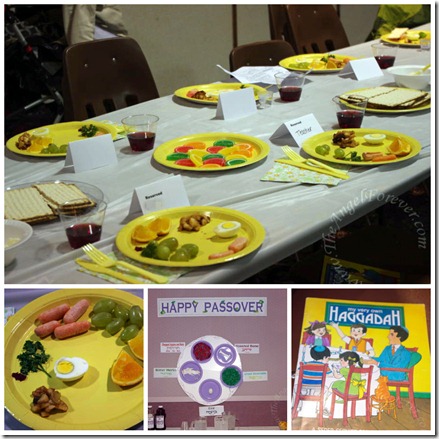 Everyone participated in the Seder – kids, teachers, parents, and other family members. I brought the video camera and can not wait to see how some of the songs came out. You were still nervous about being in front of everyone, but I did see you singing the four questions a few times. When you came over to me, you were adorable.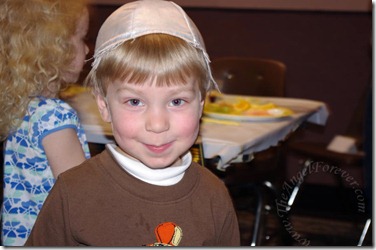 It was fun sitting together. We followed along with the Haggadah.
Then when the time came, you surprised me with your frog puppet
I still wonder what plague got the frog since he has four eyes.  Of course you were not interested in eating the delicious kugel they made.
You kept chowing down matzah and cream cheese. I have a feeling a lot of that is in your future next week.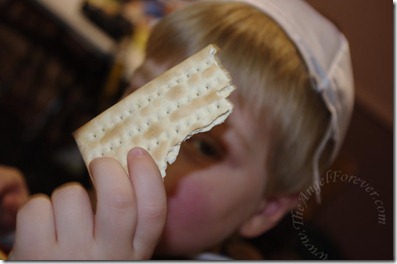 Thank you again for sharing this special time with me. I loved being there with you and watching your love of Passover and our holiday shine.
Love,
Mommy
_______________________________________
If you want to participate in Dear Kid Saturday, head on over to Cutest Kid Ever by clicking on the button below.