Just shy of ten years ago right now, I was busy getting ready for my wedding day. All of the months of preparations, stresses, and dreams were about to result in our magical day. I was going to marry my Long Island Love. That was the nickname that I had for TechyDad before we were married and long before we had our boys.
In April, I had a bridal shower that my aunts had for me. It was a day of laughing, smiling, fun games, and great food with family and friends.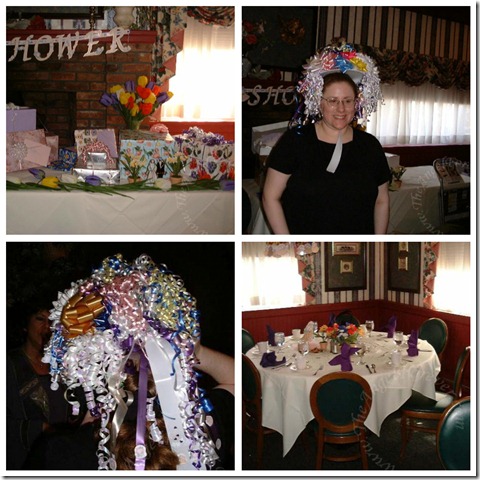 The beautiful hat I was wearing above was the traditional  craft made by the Jersey Girls. They did an amazing job and I know where that hat is to this day. Some friends and family were not able to be there that day. They were saving time to come to our wedding just a few months later. Of course, I have photos with my friends that were there with me.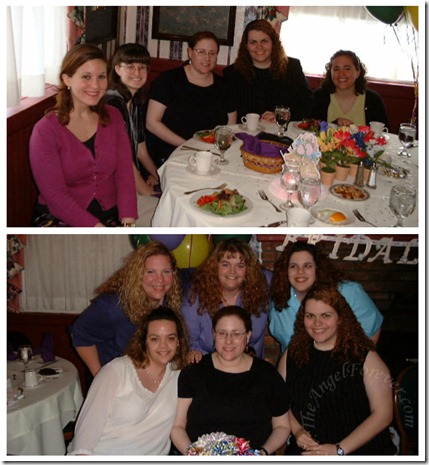 It was also a day of family. I was sad because several grandparents were no longer able to be with us. Now, ten years later my Papa S and TechyDad's Grandma (far right), are loved ones we have lost. Here are our grandparents on that special day.
It is so hard to believe that it has been ten years. Ten years since I became a teacher, was getting ready to become a wife, looking forward to a honeymoon in Walt Disney World, and making memories like the ones above that make me smile to this day.
Thank you to everyone that was there for the wonderful day that put me at ease during a stressful pre-wedding time. I love you all.
P.S. There were a lot of other photos taken, but some were not digital and the scans were not the best. If any family wants to see them, just let me know.