At this very moment, I am sitting here feeling pretty sorry for myself. Yes, I will admit it – there are tears in my eyes. So far, Wednesday (when typing this) has been a pretty horrible day. I think things were going too well. It just had to crash a bit for a slight reality check.
The rain outside is not helping my mood. Sure the rain can make things beautiful and green, but it can add to the depressed nature of a day.
Of course, the biggest thing on my mind right now is that I want to be on an adventure with some of my Tech Valley Bloggers friends. They are on their way to Asheville, NC. Why Asheville? Well, they are off to Type-A Parent Conference.
I have dreamed about going to Kelby's amazing event. After Disney Social Media Moms Celebration, we met Kelby and her beautiful family at Hollywood Studios. We chatted for a while until our kids were anxious to keep moving, seeing, and doing things in the park. I told her I planned on getting to Asheville for #TypeACon. Before we split up, we stopped to take a photo.
Ironic that I am wearing my Eeyore shirt. I sit here and feel a big gloomy right now. Of course, the reality is that TypeACon was not meant to be this year. Several items in real life made it impossible to swing. I am a mother and wife, but also a girl that is bummed. The opportunities to learn, network, and then some in Asheville are amazing. To all of my friends – have an amazing time. Learn lots and please share what you can. I know I will be looking forward to CutestKidEver's live blogging from the event.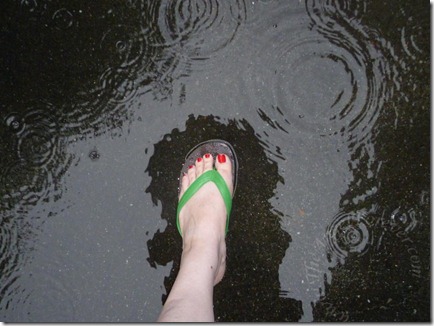 So please don't mind me if I whine just a little the next few days. I will perk up Friday for my 10th Anniversary with TechyDad. Now, I may take another walk in the rain, listening to the pitter patter of the drops instead of watching the Twitter stream all a buzz in the south where many lucky women and men will be taking everything in in Asheville.