Dear NHL and JSL,
Over the last month, we have spent a lot of time at a very unlikely location. Michaels may be one of my favorite stores to go and get baking, yarn, and other fun crafting supplies. The two of you like to go there, but it was never a favorite. This summer, Michaels teams up with crafting sponsors to have their Passport to Fun program. Every Tuesday, Thursday, and Saturday, they had items to make and take that went along with their passport filled with countries. Over the weeks, we not only went to Cananda, but several others.
We traveled to Australia where you made a Koala Bear pin and Aboriginal Art using chalk.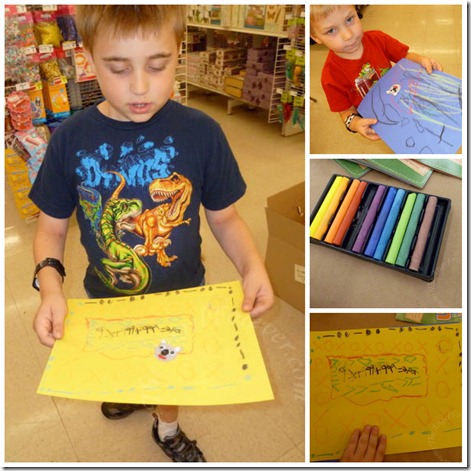 In India, you made elephant pins with different fun glitter glues and henna hands with markers.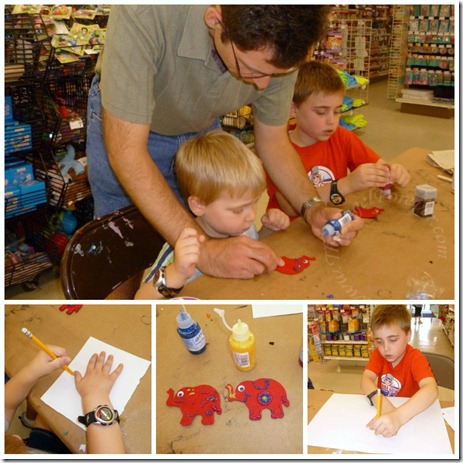 For our time in Russia, nesting doll puppets and a bear pin were our adventure. Both of you were excited to make your own nesting dolls like the ones at Mimi's house.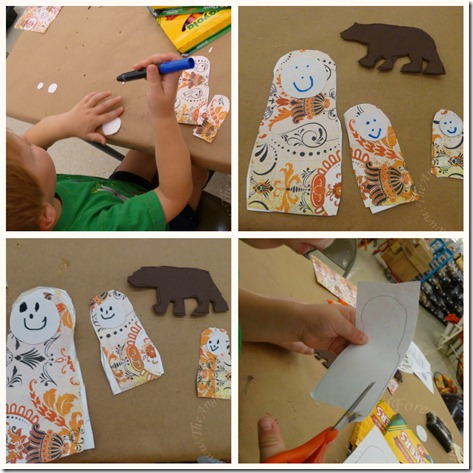 Oui, we went to France. While there, you made a cute Frenchman pin and then had an amazing time showing your Impressionist style using Crayola Twistables Slick Stix. I have a feeling we may be buying some of these for future fun.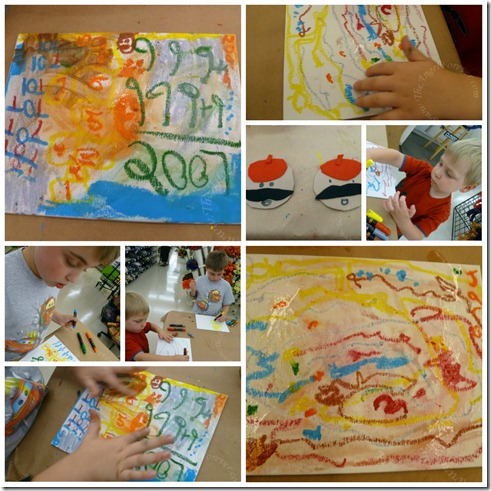 Our trip to Mexico reminded us of the suns at the Mexican area of It's a Small World. You used Crayola Model Magic to create your own suns and also made a tissue paper flower.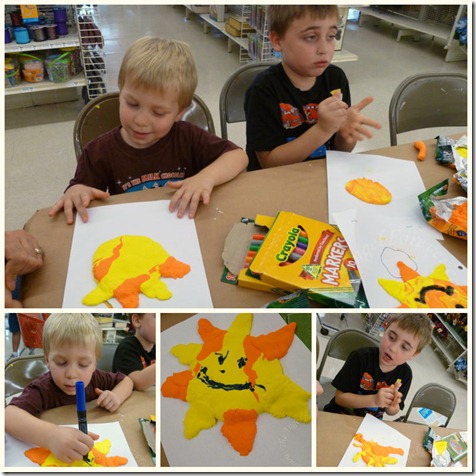 China was a little messy, but lots of fun. You were able to try some Tibetan sand paintings of your own.
Today is the last of the events for Brazil. I know that I am sad to see this part of our summer over. Luckily, I have a lot of crafting supplies home and we can try some of the other items that were located in the great passport from Michaels. Yes, it has been a fun summer filled with new crafts and learning about different locations in the world. I know both of you will remember much of this. I hope we can continue to explore these items for the rest of the summer.
Love,
Mommy
_______________________________________
If you want to participate in Dear Kid Saturday, head on over to Cutest Kid Ever by clicking on the button below.