It's true. Several years ago, I decided to start making cakes for the boys instead of buying expensive ones from a bakery. Some of this decision was to make matters easier, at least I try to tell myself that. Another factor was the need for an egg free cake since my niece is severely allergic to eggs. The egg free requirement has pushed me to making cupcakes since cakes with the "fake eggs" are too moist and fall apart. Check out what happened to NHL's special lemon cake that he wanted last August (oy):
Thanks to the cake failing miserably at the last minute, an emergency run to the store was needed. The funny thing was that people devoured the cake mess. So I am now insisting on cupcakes that stay put in their paper boundaries until we can use real eggs. Truth be told, cupcakes are fun to make. Of course, after decorating 10 – it gets a bit tedious when you have other items to prepare for a party. The last request in May was from JSL. He wanted a Jake and the Neverland Pirates Party. The cupcakes that resulted were here: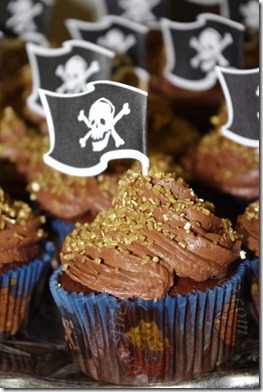 I have learned that I LOVE my Wilton icing decorator. With one little step, my cupcakes get a boost and look more professional. When we asked NHL what theme he wanted for his birthday this year, I was a bit anxious. Would we be able to find items and how would I be able to carry it into the cupcakes.
I lucked out big time. NHL wanted something with animals, specifically lions. Thanks to his love for the safari at Disney's Animal Kingdom – the idea was born. Earlier this week we had all of our supplies and decided to do a test batch of the lion cupcakes that I wanted to make for this weekend.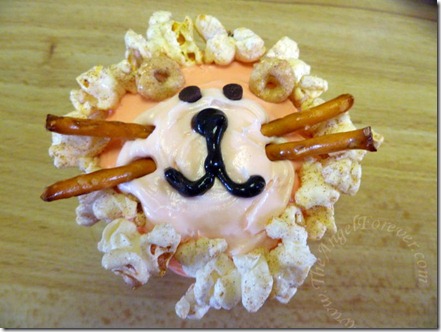 More to come about the lion cupcakes soon. I took a bunch of photos during the experiment and more will be coming after the weekend with the new tools I bought to make it even better. A big thank you to Amanda from The Cupcake Blog for having her amazing resource guide for all things cupcakes. Love the inspiration that keeps the fun going. Oh and my little lion up there, it was featured the other day since I shared it with Amanda on Twitter.
One more thing before I get to the Aloha Friday question:
Happy Birthday Dad!!!!!
So, my question to you this week:
If you could design a dream cupcake, what flavors would you incorporate and what would you decorate it with?

____________________________________________________________________________
Thanks to Kailani at An Island Life for starting this fun for Friday. Please be sure to head over to her blog to say hello and sign the linky there if you are participating.
Aloha #164