Dear NHL and JSL,
So far, we have had a really nice Chanukah together. I think the only negative items have been the colds that are causing the two of you to be really miserable. The constant screams for tissues and leaking noses are getting a bit old for everyone. Hopefully, they will vanish before the end of the holidays.
Each night, we light the menorah and it is really amazing to watch the two of you.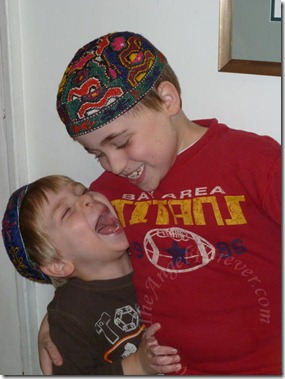 You have grown up so much. I can not believe that you both basically know the Chanukah blessings and help to light the menorah. It's also fun to hear you sing along to the songs that we play while eating dinner each night.
I do believe that the two of you get that Chanukah is NOT about presents, but about spending time together as a family.
Love,
Mommy
_______________________________________
If you want to participate in Dear Kid Saturday, head on over to Cutest Kid Ever by clicking on the button below.