A year ago, I wrote about a great book that my little guy received from his speech therapist called Snow Bugs. The book is written and masterfully illustrated by pop up author book extraordinaire David A. Carter. Carter has many other books that we have seen, but I have always wanted to view one in particular. Enter JSL's speech therapist and her Chanukah gift that was left with his things last week.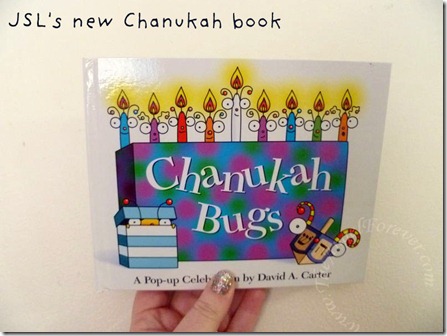 Like Snow Bugs
, this books is also a pop-up book that will delight all readers.  Chanukah Bugs
takes you on a fun journey to meet eight Chanukah bugs. Yes, there is a special Chanukah bug for each night of the Festival of Lights.
Each night of Chanukah, we are presented with a box to open on the page.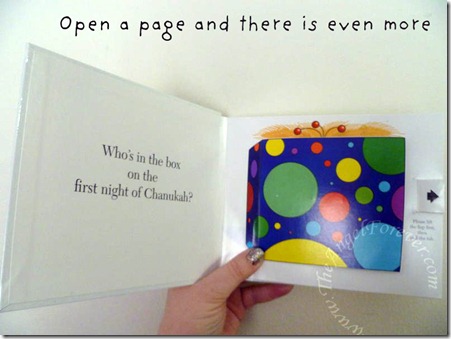 Then there is a flap, pull, or other item which will real something inside. On the first night, we meet The Shammash Bug.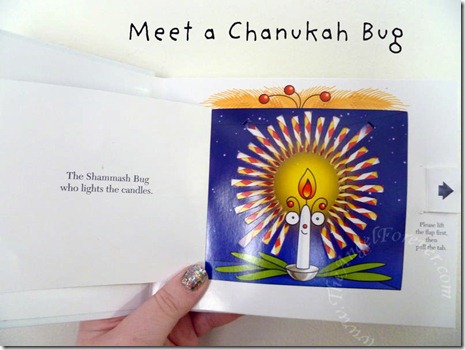 Not only did my little guy love reading about the different Chanukah Bugs, but I did as well. Nana was also mesmerized when she looked inside. The details of the pop-ups make it a book that adults will really appreciate. Kids may even notice that the Storyteller Bug is actually reading a familiar book. Now to share two of my favorite bugs (hard to narrow it down).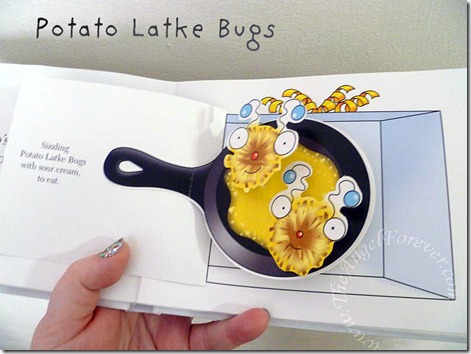 I know that this book will be gifted for family and friends in the future, both children and young at heart.
Have you read any of David A Carter's books? I would love to know. I would also like to hear about what have you read recently? Please be sure to link up to your Tuesday Tales and/or leave a comment below. Include something you read on your own, with a child or someone else. Tuesday Tales are all about spreading the love for books.

Disclosure: As mentioned, the book was a gift to my son from his teacher. Two Amazon Affiliate links are included. Should someone purchase these from Amazon I will receive a small percentage of the sale. As always, all opinions are my own.