Dear NHL and JSL,
Monday, Daddy had to go to work, but the two of you had the day off of school for Martin Luther King Jr. Day. Since Nana and Papa were back from the weekend at a family wedding, we decided to spend some time with them. We showed them a great new to them place for breakfast. Then, we went shopping at Target. They finally had more of the Super Hero Squad figures that had been out of stock since before Chanukah.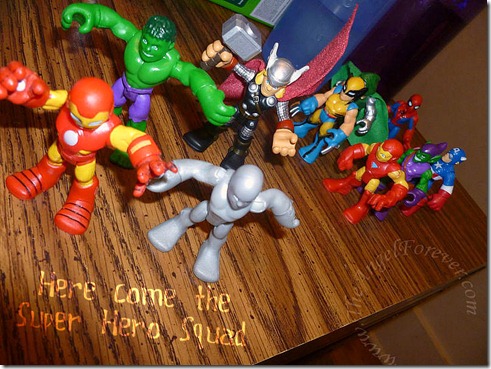 After shopping, we went back to play at Nana and Papa's house. I told the two of you that it would be fun to make some buildings or castles. I thought the giant wooden block sets would be perfect to create places for your four new Super Hero Squad members. We sat on the floor together, with both sets of blocks, and made some structures together.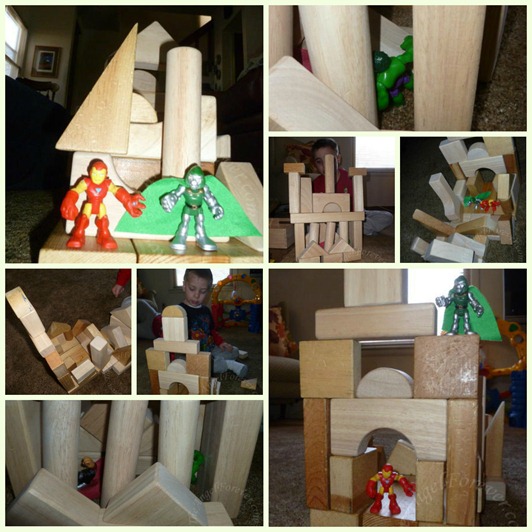 We had a lot of fun. It was nice to see you both laugh, play, and have no worries. I do hope we will share many more of these moments together because they are so very special.
Love,
Mommy