My children have been lucky enough to go to Walt Disney World several times now. Thanks to this, they have developed some opinions about rides.
An 8 year old's view:
When asked what ride is his favorite, NHL did not even pause to think about it. He quickly screamed one and only one ride that you will see below.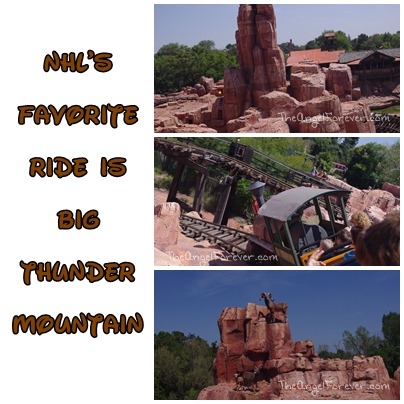 Yes, Big Thunder Mountain was the ride that immediately came to his mind. I don't have the heart to tell him that the ride will likely be closed for continued refurbishments when we head there this spring. Of course, he has other rides that are also favorites. Those mentioned include Buzz Lightyear's Space Ranger Spin. Of course, I think this has something to do with the fact that last time he was on it he scored 999,999 within a few minutes of starting the ride. He also loves Soarin', Test Track, and many others!
One ride that NHL is not a big fan of is: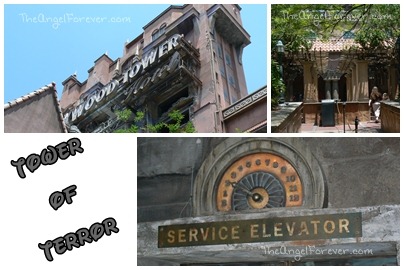 NHL went on Tower of Terror during his first trip to Walt Disney World in May 2009. I don't think it was the actual ride that scared him, but more of the special effects since he was just in kindergarten.
A 4 year old's view:
JSL had a more difficult time coming up with his favorite. He took a bit of time, then mentioned a few favorites.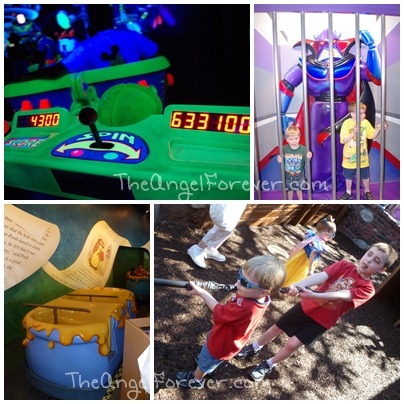 Yes, the little fan of Buzz Lightyear and Tigger mentioned these two rides along with Journey into Imagination with Figment. His favorites may change up after the next trip. Since he is over 40 inches tall, there will be a lot of new rides that he can go on. These include Splash Mountain, Big Thunder Mountain, Test Track, Soarin', Tower of Terror, Star Tours, and several other big rides.
Over the years, we have figured out that JSL is not a fan of 3D. Each time he tries to watch something in 3D he will scream to leave. Thanks to this, his least favorite attractions at Disney World would be Muppets 3D and Mickey's PhilharMagic.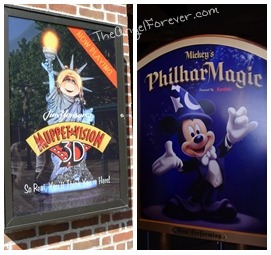 The Mom View:
I could easily pick a ride at each park that I love and for very different reasons. Still there are two that happen to be in the same spot that are so unique that I do think they are close to the top of my list.
Yes, the Aerosmith Rock 'N' Roller Coaster is the best coaster that I have ever experienced. In the dark, amazing light effects, and smooth as butter. Going on with my father for the first time in 2009 was like the old days of riding with my father and brother. Toy Story Midway Mania is a fan favorite for me because it is an interactive game/ride for the entire family. Some amazing memories there with Nana, Papa, the boys, and also at an event.
I also hope to get a chance to ride Primeval Whirl. Almost every time we have gone to Animal Kingdom it was too long a wait, closed for multiple reasons, or nobody would/could ride it with me. That will hopefully change this trip.
As for least favorite, I am NOT a fan of: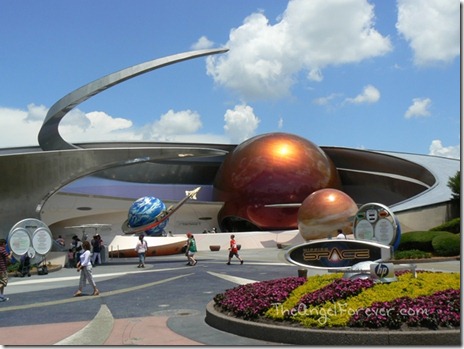 While Mission Space is a beautiful building, the ride itself makes me want to turn green – and that's on the easy setting. I do not think it's the motion, more of the confined space in the simulator that bothers me. So I now officially skip that one when possible.
What is your favorite and/or least favorite attraction at Walt Disney World? I would love to know in the comments below.

P.S. A huge thank you to Mariana from The Domestic Buzz for creating this magical Blog Hop!  The link will be within this post the day after it is published.