Photos are a huge part of my blog. I include them in almost every post that I write. Thanks to Picnik, I often made collages, added in text, or placed a fun sticker for a holiday within my pictures. Imagine my reaction when I heard that Google was going to cease operating Picnik in their current location this April. To say I was devastated would be an understatement. Sure they said it would be integrated on Google+, but it was far from the same. The new space for Picnik was not as easy to use, hardly as flexible, did not have the features I needed, and would not allow me to download my creations to put onto my blog.
I asked TechyDad to see if he could find me another solution. Sure, I could use a great photo publishing program like PaintShop Pro, but the reality is I wanted something that did not take a lot of time to learn and would be quick and easy. The other day he told me about PhotoScape. That night, I put it on my computer and had some fun.
First I made a collage of photos from Disney parks.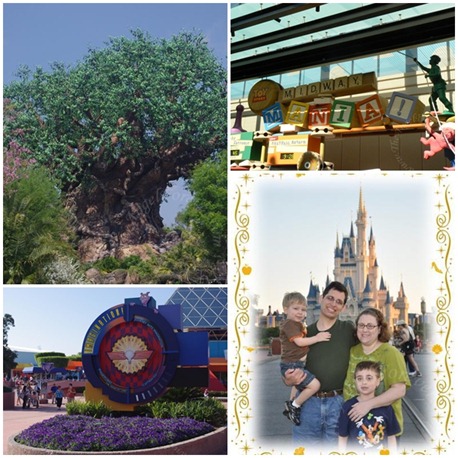 Then, TechyDad told me that one of the great benefits of PhotoScape is you can put any font into it to use. So I downloaded a Disney one to use, along with another one. After that, I saw the stickers/stamps that you can add to photos. Check out the boys to see what I was able to do, along with the sign near Figment.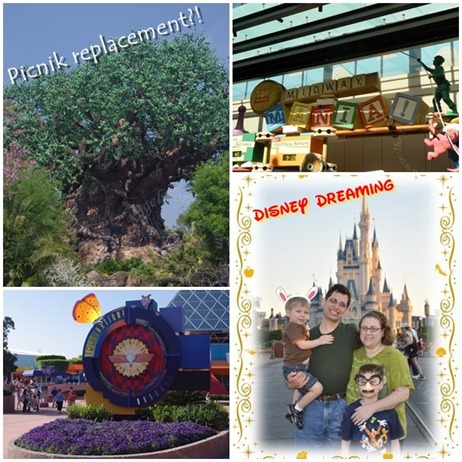 I am still exploring all of the possibilities with this new tool, but I really love it. Even TechyDad has joined in on the fun. Check out the Wordless Wednesday that he had this week using PhotoScape. Is it as easy as Picnik was right away? Not initially. Still, I think it may be more powerful and once you understand a few little quirks – it is fun and has so much to offer.
So my questions to you this week:
Are you a fan of Picnik and what will you be using once it closes in April? If you don't use Picknik, what do you use to touch up or create items for your blog?

___________________________________________________________________________
Thanks to Kailani at An Island Life for starting this fun for Friday. Please be sure to head over to her blog to say hello and sign the linky there if you are participating.
Aloha #192