Earlier in the week, I had almost forgotten about that white stuff that falls from the sky.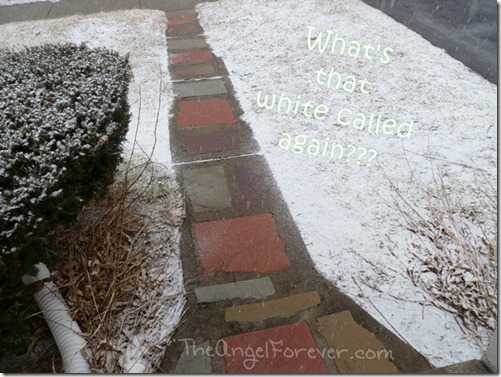 Of course, I know where we live and it is hard to forget the snow from last year. This could have been the least snowy on record for February, but it was not meant to be. No, that funny 29th day killed that plan thanks to Mother Nature sending us a dose of reality. As of Tuesday, we had only received .6" of snow during the month. With a storm coming on Leap Day, we were going to easily go over the 1.2" record.
The photo above was taken right before I went to get JSL from preschool on Wednesday. The snow had started quickly and was making an impact. By about 4:00, it looked like this outside the house: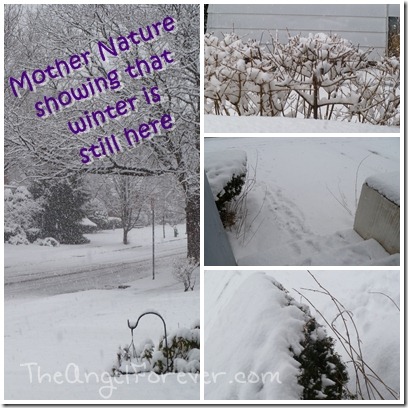 Thank goodness we all made it home safely, although skidding on the road was an issue. This morning, schools throughout the area were closed for the first time this season. The boys stayed home with me as more snow fell. After lunch, I went out to take some photos and get rid of the giant boulders of snow at the bottom of the driveway from the plows.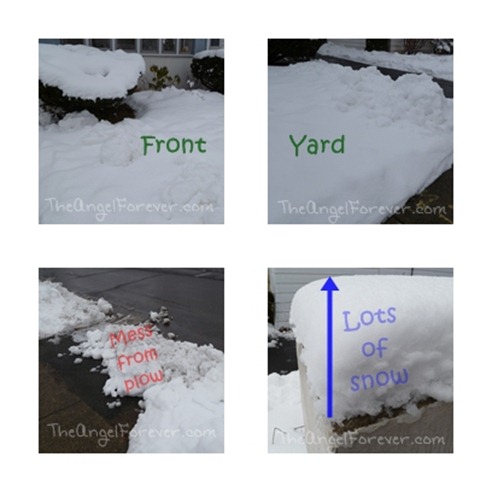 So my question to you this week:
How has the winter been by you? Mild, typical, snowy, tropical, or something in between. Share below and let me know what you think.

___________________________________________________________________________
Thanks to Kailani at An Island Life for starting this fun for Friday. Please be sure to head over to her blog to say hello and sign the linky there if you are participating.
Aloha #193