Eye health is very important to me. Growing up, I always knew that I would one day need glasses because both of my parents and everyone in my family had them. Mom and Dad each got their first pair of classes when they were freshman. At the start of 9th grade, I noticed that I was not seeing the overhead projectors in biology. I told my mother and we set up an appointment to get my eyes checked. Sure enough, I was on my way to my first pair of glasses.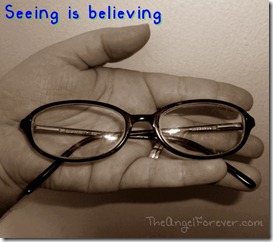 When TechyDad and I started our family, we knew that our boys would one day get glasses. I asked him when he got his first pair, and knew it was when he was in second grade. With our oldest now in third grade, I knew things could change for his vision at any time.
Over winter break, NHL continued to complain about headaches. Nana asked me one day if we had checked his eyes recently. We had in September when he had his physical, but nothing since. NHL never complained that he could not see in school, but then again he probably did not know the difference. Little things noticed by NHL's gym teacher, his headaches, and our suspicions made us want to check this out.
After break was over, I called the school nurse to see if she could do a quick check. I knew that something was going on because he was not seeing quite right. Nana was definitely onto something and I felt horrible for not putting the pieces together before that. We were lucky that they were screening the entire school for sight and hearing that week. The screener said she would call me immediately since I was concerned about things. The next afternoon, I received a call. NHL's vision was definitely off according to their quick exam. I quickly called and made an appointment for the early morning weekend day to check when NHL's eyes were fresh and less likely to be strained.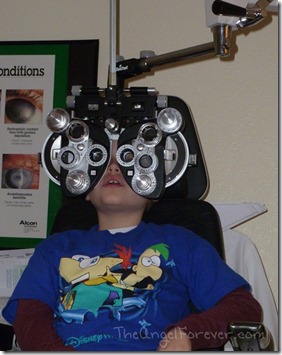 NHL did an amazing job and the place we took him to was fantastic with children. In the end, we found out that he does in fact need glasses and hope this will help to make all of the recent headaches vanish. Tune in tomorrow for a letter to NHL where I share a photo of his new glasses (Harry Potter watch out) and show how a jealous little brother reacts.
So my question to you this week:
If you or your children needed glasses, how old were you when you first got them?

___________________________________________________________________________
Thanks to Kailani at An Island Life for starting this fun for Friday. Please be sure to head over to her blog to say hello and sign the linky there if you are participating.
Aloha #194