Dear JSL,
Thursday morning, you and I went to a new ENT. Our mission was to see if he can help us to figure out why some things are going on with your nose and voice. The waiting room was really kid friendly, I know you and I were both impressed.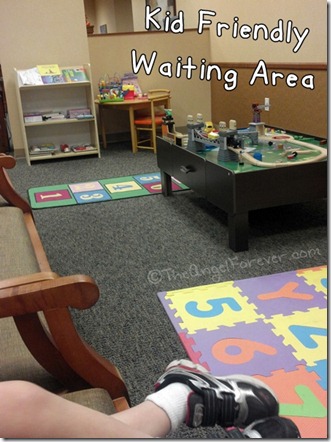 When you were called back, we went into the Mickey Mouse room. It was bright, cheerful, and had lots of your favorites all over the walls. In addition to this, they had a television with Disney Junior on. You were content. The doctor came in and talked with us and decided he wanted you to go for an x-ray. There was an imaging place downstairs. He said if we did it quickly, we could bring the CD back upstairs and have him read it immediately.
Thanks to a chest x-ray at the cardiologist, you are a pro at getting x-rays done. The technician handed us the CD and we went back up to wait to see the doctor again. This time we were put into another room with Winnie the Pooh and friend. You were getting a little bored at this point and wanted to go to kindergarten, but you did well.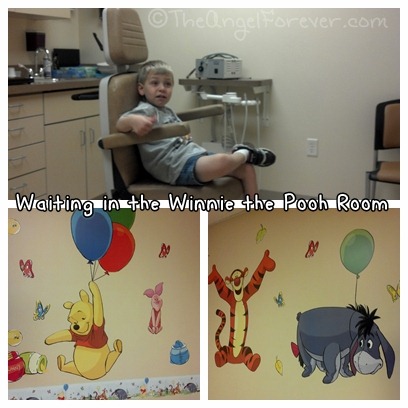 Your x-rays did not show anything, so we believe that an allergy is still to blame. The doctor told me he wanted to do some blood tests to check more items. When I picked you up from school, we went to one of the local hospitals. After over an hour, they realized they did not do the test there. At this point, you had been crying and had no idea why we were waiting so long in a strange room. Good thing it never was done. While you were at school on Friday, I found out the script was not right and more items should have been on it.
After school Friday, we took NHL to Nana and Papa and we went to LabCorp. I made an appointment online and noted it was for a child. When we got called and went back to the room, you started to cry. The technician was fantastic. She talked to you and we made a deal to close your eyes until she had the needle in and was getting the blood. Sure enough, she got one of your veins on the first try. On Monday, I am going to call to find out her name to say thank you again. When we left, she handed you a row of stickers almost as tall as you are and we went to the store to pick out a present. After the fiasco with the lab on Thursday, Daddy and I wanted to get you a little something special.
Now here's to hoping we get some answers and have a much more quiet week of getting used to kindergarten. Thank you for being such a brave little boy and doing so well.
Love,