Labor Day 2012 signifies the end of summer in our area. It is hard to believe that tomorrow both of my boys will be in school. One will be a fourth grader and the other a kindergarten kid. Over the weekend, I pushed passed this and enjoyed the last moments of the summer.
Views like the one below certainly helped to make me forget about a lot of things on my mind.
Seeing smiles on the boys faces in the pool, made my worries melt away.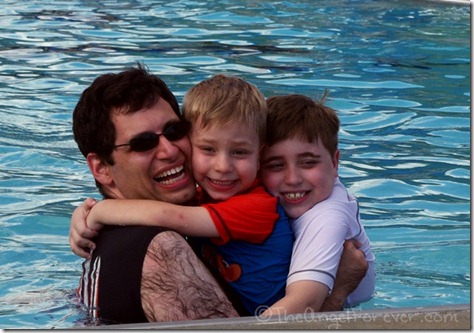 It was nice to sit in the sun and watch the kids play, explore, and enjoy the time without a care in the world. Just kicking my feet up out of the sand and watching them enjoy the fun in the sun.
Today, we will spend a quiet day at home, enjoying time resting, remembering our special weekend with family, the summer we enjoyed, and gathering supplies for the first day of school.