Growing up in a very close Jewish family, many of my memories revolve around celebrations that were filled with amazing food. Every time we got together to celebrate Shabbat at my Mimi and Poppy's house, we would have a chicken soup with matzah balls, chicken, and other items along with challah. Thanksgiving would be filled with extended family members and once again delicious specialties. I also remember baking and watching my family members and being involved. Now my boys are making memories of their own with our family. My parents have started a Chanukah tradition at their house with extended family that we have all grown to love.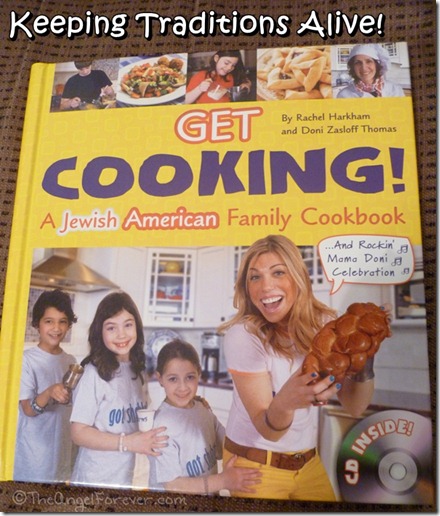 When I recently heard that Mama Doni (AKA – Doni Zasloff Thomas) would be teaming up with Rachel Harkham (Recipe Rachel) to create a new family cookbook, I was excited. Then, I received a copy of the book to review and I could not stop planning possibilities to make, bake, and share with the kids.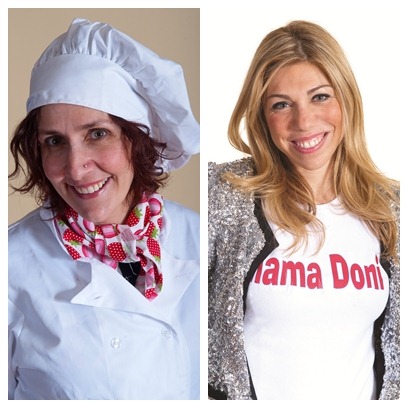 Get Cooking: A Jewish American Family Cookbook – By Rachel Harkham and Doni Zasloff Thomas – Published by Behrman House Inc. – September 2012 – ISBN 9780874419481 – Hardcover 128 pages
As a big fan of Mama Doni, I loved that Get Cooking: A Jewish American Family Cookbook
includes a CD with a collection of her songs to listen to during the holidays and beyond. The Get Cooking! A Rockin' Mama Doni Celebration includes favorites like: "Challah Day" and "Chanukah Fever" on the 29 track CD. I love that "Mission Immaztzoble" is also included along with others for different holidays and celebrations.
The first item that you notice when opening the book is that Harkham and Thomas cover a wide range of Jewish holidays and general celebrations. They begin with Shabbat, move to Rosh Hashanah, Yom Kippur, Sukkot, Chanukah, Purim, Passover, and beyond. The recipes are all able to be made in kosher kitchen (which we have) and contain meat, fish, vegetarian, and sweet options.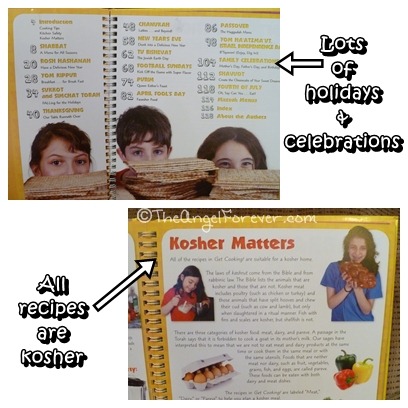 As I write this post, we are in the middle of Sukkot. I am hoping to get the supplies to make some edible sukkahs with the boys. Check out how adorable they are.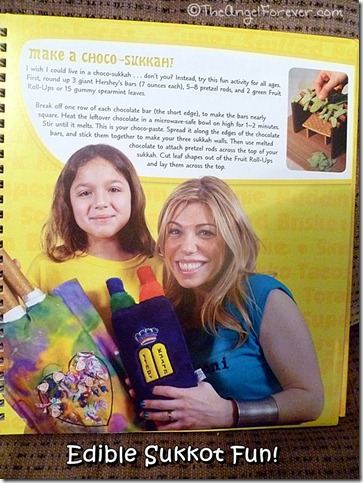 Of course, the timing of this cookbook is fantastic. I plan on talking with my mother to utilize some of the items for our annual Chanukah celebration at the beginning of December. I think the kids will adore the Judah Mac'n'cheese Squares and Chocomallow Dreidels. The Jelly Donut Muffins also look amazing.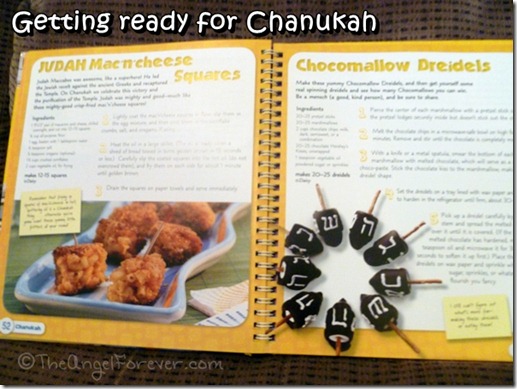 If you celebrate Jewish holidays or know someone that does, this book is a great find. The recipes from Harkham truly are family friendly and inspire you to celebrate and make your own memories together. I also know friends that want to share other celebrations with their family. This is a great cookbook for them as well. Thomas is a Jewish educator and shares lots of items in the book and songs.
What are some of your favorite cookbooks? As always, please share what you have read recently. Be sure to link up to your book posts in the comments below. Include something you read on your own, with a child, or someone else. Tuesday Tales are all about spreading the love for books.

Disclosure: My family received a complimentary copy of this book from Behrman House Inc. in order to facilitate this review. No other compensation was given. The opinions expressed are my own and my love for the creativity of Mama Doni continues to grow with each of her new projects. An Amazon Affiliate link is included in this post for the book mentioned. I will receive a percentage of money for the sale should you opt to buy the book through that link.