Once upon a time, TechyDad and I were whisked away to a magical land in Florida. Most people know this destination as Walt Disney World. We were there to experience the opening of the New Fantasyland on December 6.

New lands filled with Ariel, Belle, and circus characters were waiting to officially be opened via a royal celebration. Ginnifer Goodwin came out to begin the ceremony at Cinderella's Castle. You may know her better as Snow White on the ABC hit show Once Upon A Time.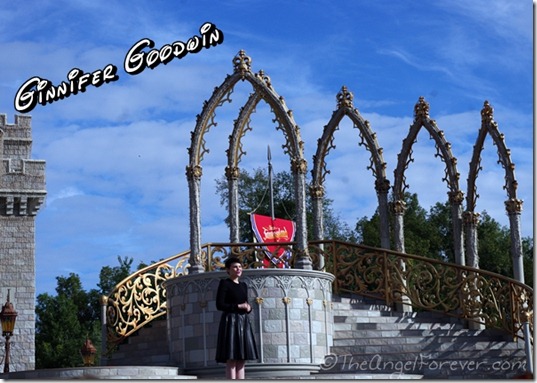 Ginnifer introduced Jordin Sparks, the winner of season six of American Idol, who came to sing a medley of songs from Disney movies. Of course, she was joined by a large group of Disney character celebrities.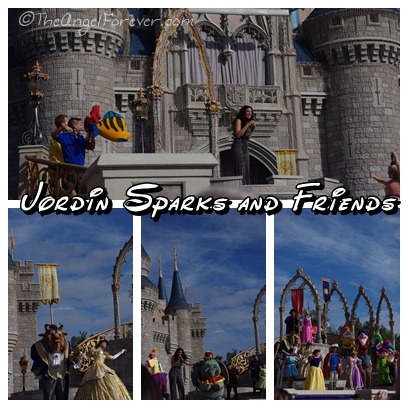 At the end of the beautiful medley, Mickey Mouse came out along with Tom Staggs, chairman of the Walt Disney Company's Parks and Resorts division, to finish up the presentation and really get the celebration started. This is what it looked like moments after: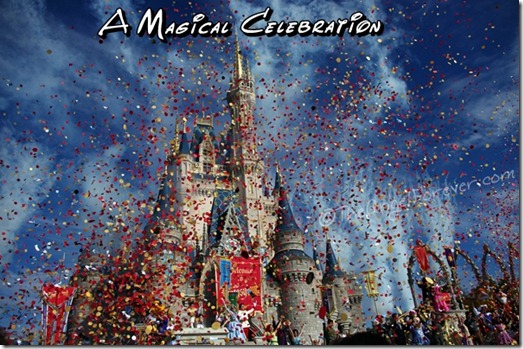 It truly was a moment that dreams are made of for a life long Disney fan. My question to you this week:
If you could have been at the opening of a location or destination over history, what would it have been and why?

Disclosure: TechyDad was invited to the New Fantasyland media event December 5-7. Disney paid for his travel, our park tickets, room, along with some extra surprises. I was his guest and invited to special events, but paid for my travel and an extra night at the resort. Also note that Disney never asked me to blog about this event. As a long time Disney fan, it is my pleasure to share my experiences.
___________________________________________________________________________
Thanks to Kailani at An Island Life for starting this fun for Friday. Please be sure to head over to her blog to say hello and sign the linky there if you are participating.
Aloha #233