In a galaxy far, far, away, there were two Geeky parents who longed for their children to become interested in Star Wars. Their oldest son had seen the original movies years ago, but the younger one had not. Thanks to some strange little bird and pig toys dressed as the characters, the youngest child asked to see the movies. Much to their delight, he adored the three original tales of Luke, Leia, Yoda, Vader, and company. Suddenly, not only was he interested in all things Angry Birds Star Wars, but Star Wars in general.

As you can see above, the little kiddo has Angry Birds Star Wars figures and some regular Star Wars guys. The conversations with them and other toys have been hilarious since he watched the movies. It was no surprise that JSL spotted the Angry Birds Star Wars Character Encyclopedia while out shopping the other day. TechyDad and I looked at each other and knew that we had to purchase it for our growing library of books by DK.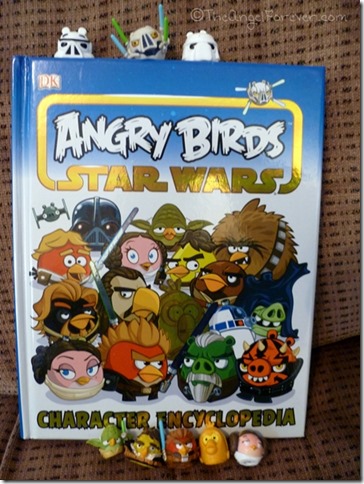 We tried to get JSL by the book to purchase it for a surprise, but it did not work. He instantly wanted to get into the shopping cart so he could look through the pages. This continued for most of the day while in the car, and even when we arrived back home. The book has pages about each of the characters and it is fun to be able to compare them to the figures the boys have.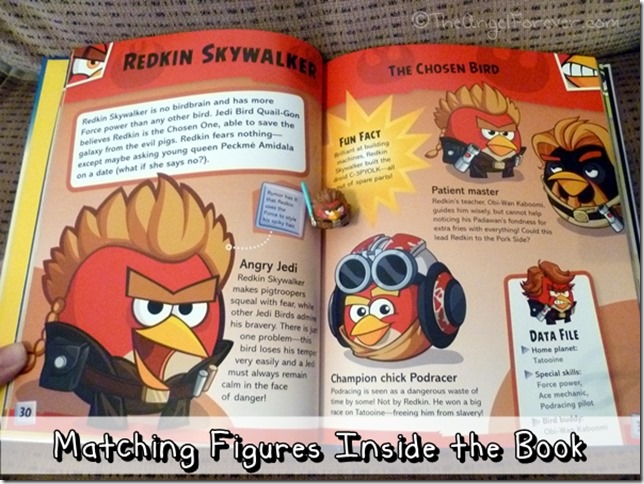 Both of the boys have been reading over the pages and I know it will be something they will reread as they play with their figures. Even I had to laugh when you see pages of advice of sorts from characters like Lard Vader.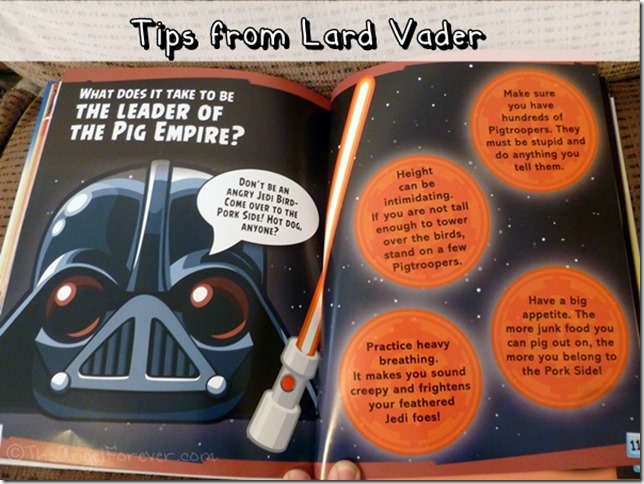 Like all of the other books by DK Publishing that we own, it is chock full of information that will keep fans busy for hours. I could see this being a great companion if gifting other Angry Birds items to a child for their birthday or other celebration.
Geeks unite, what is your favorite Star Wars characters and/or Angry Birds Star Wars character. Please share in the comments below. As always, Tuesday Tales is all about sharing our love of books. Please let me know what you have read recently. Be sure to link up to your book posts in the comments below. Include something you read on your own, with a child, or someone else.