It's hard to believe, but I have a really hard time with complete silence. As a child, I always did better with a radio or television on in the background while completing my homework. When I used to stay late in my classroom, I also had to have some background noise to help me concentrate on the task at hand. Now thanks to being a Verizon Lifestyle Blogger, my music listening habits have changed dramatically. While in NYC for a #VZWBuzz event we were gifted a BOSE SoundLink Mini Bluetooth speaker.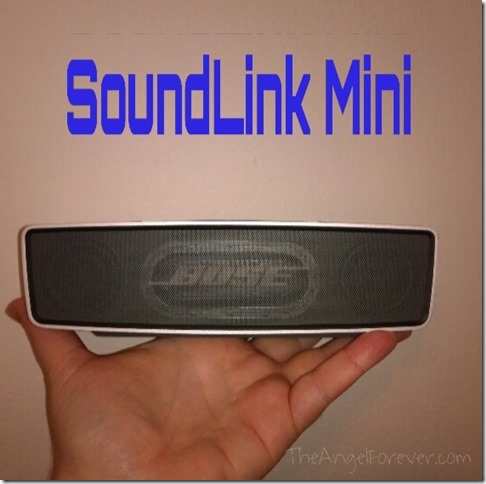 Sure I had dreamed of BOSE speakers and knew family members that had some, but now I have my own. Let me tell you it has had quite the work out in this short amount of time. Not only have I been using it all the time, but the boys ask me to play music for them to dance to. They want to hear a music mix while they do homework or play with toys inside. Now that the weather is shifting, I can see bringing this portable powerhouse outside while the kids ride bikes and play.
Listening to music while I work is not new to me, but I had stopped for a while. I used to listen to Pandora and Spotify on my computer during the day. The problem was that my little USB speakers for the laptop made a horrible noise, so I had given up on music listening. It was just too annoying. Now, thanks to the combination of my Nokia Icon phone, MixRadio, and the BOSE Sound Link Mini Speakers, I can listen to a variety of music with amazing sound. As I sit here typing, I made my own MixRadio using Train, Billy Joel, and Barenaked Ladies. For those days when I am feeling my Disney Side, MixRadio has a magical Disney mix under the kids genre. More about MixRadio coming soon.
I have also downloaded mixes to take with us. The boys and I plan on taking the BOSE SoundLink Mini and the Icon with us on roadtrips and more this summer. Thanks to the size and long battery life, It will help us to pass time in the car. Of course, there has also been a lot of the Frozen soundtrack playing because we are addicted.
No doubt the boys and I will have dance parties, sing ourselves silly, and get motivated to work thanks to the portable music powerhouse. What music is your favorite right now? Always looking to make new mixes to keep things interesting.

Disclosure: As a member of the Verizon Lifestyle Bloggers, I receive devices like the Icon and BOSE SoundLink Mini Bluetooth speaker to test out and share ways that I use it in my life. My trip to NYC was paid for by Verizon Wireless. I am a long time Verizon customer, and all opinions are my own.