Raise your hand if app searches within iTunes or Google Play leave you feeling overwhelmed.
I admit that my hands were waving high in the air. While I am comfortable looking for apps, it can be time consuming to research ones for my children. I do not want to put just any item onto their devices. As a teacher and parent, I allow my boys to have fun games, but I also want apps that expand their academic interests and also work on skills in a fun way. I know that using technology can motivate children and have seen it with my own kids and those I have taught in the past.
When I was asked to be a #VZEducation blogger, I was excited to learn more about this often forgotten resource for families that have Verizon Wireless.
What is the Verizon Educational Tools App?
Verizon Education Tools is a resource available to Verizon Wireless customers. The app may be downloaded onto iOS and Android tablets or smartphones. The app costs $2 a month per line. Those who have a MORE Everything Plan will be able to download the app for free. If you install it on devices before the end of September, it will continue to be free to use for the lifetime of your service. We recently upgraded and now have this app on all of our lines so we can research items on the go.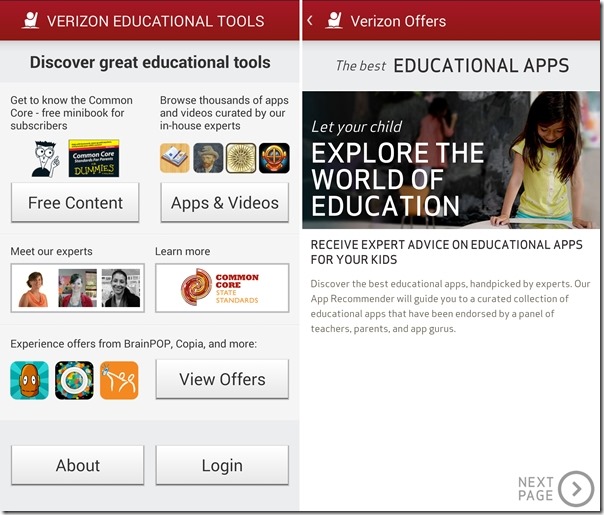 Helping to Organize Your Search
What I really appreciate about the Educational Tools is that it helps me to narrow down my search. Here is an example of a search I tried. My sixth grade son really wants to learn about coding and programming. In Google Play, I searched for 6th Grade Computer Science Apps and it returned 250+ apps. Meanwhile, when I went to Grade 6 –> Apps by Category –> Science –> Computer Science in the Verizon Educational Tools app, it gave me five apps, with scores from Spencer Riley.
This narrowed my search down to a reasonable number to look at more closely. Then, parents are able to click on each of the recommendations to read more about them. Each app receives a score and you can read more about:
Why we love the app
What it teaches and how it works
Why your kid won't be able to put it down
In addition to this, those that are curious about how the apps measure up to the Common Core Standards may look at that and also look at the report card score and how it was rated. As a new service, the Educational Tools area is growing each month. More content and apps will be added over time to cover even more academic areas.
What I appreciate as a parent is the way the Educational Tools app is organized. When I select the Apps & Videos area, I am able to pick from Kindergarten to 12th Grade, Testing, and Special Education. From here, you may look for apps or videos based on category or Common Core. My preference is definitely the category and I like that it further breaks down Mathematics, English Language Arts, Science, Social Studies, Creative Expression, and Productivity.

What areas are you looking for apps in for your children? I would love to know as I head off to find some Digital Storytelling items for my second grader. You never know what you may find and how it will inspire and motivate your kids.

Disclosure: I am participating in a paid campaign about Verizon Educational Tools. I will be sharing how I have used this with my family. I am a long time Verizon customer, and all opinions are my own.