Imagine having a dream to create a device and making it come true. This is the story of Granola Strolla founders Irene and Benjamin Rodda. The husband and wife team wanted to make a portable USB battery that was affordable and able to be charged with solar power.
We all know that keeping our smartphone, tablets, and other devices charged can be a challenge when we are on the go. Many locations do not have plugs for us to recharge and if you are walking around an amusement park you may not have time to stop. That's the beauty of the Granola Strolla, you can clip it on a backpack, diaper bag, or stroller and it will be ready to give devices that extra boost that they may need during your outing.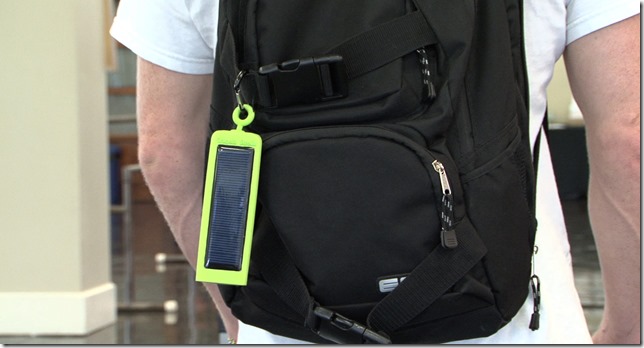 We met three of the four Rodda family members in May 2011. Since that time, I have kept in touch with Irene and she has been featured on my blog several times. I have been able to see all of the steps that Granola Strolla has done to make this moment happen. During this process, Irene and Benjamin have relocated from the Boston area to Tennessee. In addition to this, they have welcomed their second son into the world. Even during tough moments in their personal life, they never gave up. They kept working on the prototype, registering for trademark, and all of the other business milestones.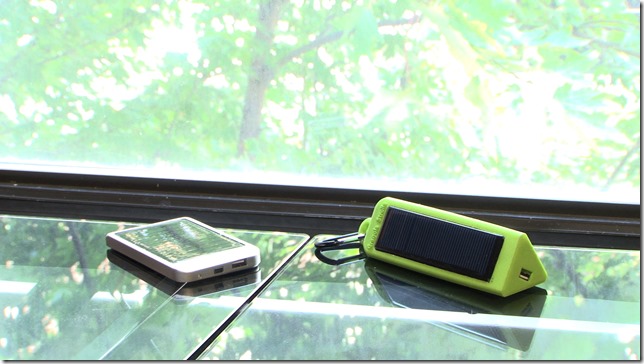 Now Granola Strolla has hit the big leagues and they have launched a Kickstarter campaign. Rather than list all of the details about the Granola Strolla here, be sure to read more information on the Kickstarter page. Disclosure: I was sent a Swag Pack with Granola Strolla items for my support, but honestly would have done this post without it. It is my pleasure to help another family to get the word out. This Kickstarter campaign just started and they already have 128 supporters and close to 40% of their funding. Please take a moment to watch their video to learn more about Granola Strolla.
The Granola Strolla Kickstarter campaign ends on October 12, 2014. Please consider donating toward their project and making this dream come true. FYI this is the Granola Strolla Swag Bag that will be sent to those that pledge $25.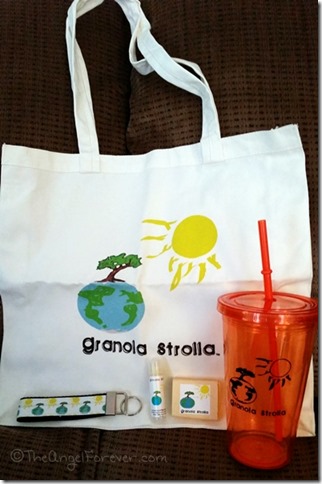 Wishing Irene and Benjamin much success with Granola Strolla in the future.

Disclosure: I was sent a Granola Strolla swag bag as a thank you. As noted, I would have shared this information with my reader to help another family. All opinions are my own.