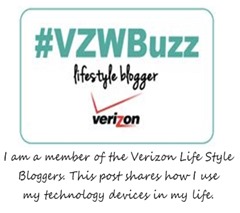 Sometimes reading can be a chore for kids during the school year. Older children have to read specific books for classes and it can be a challenge to push through something they may not enjoy. This can result in some kids becoming reluctant readers. As a reading teacher, I love the summer and the freedom for my boys to be flexible and read fun books. While I would love them to read award winning books from time to time, reading is what matters most. The summer is a valuable time for them to be able to find new genres, authors, and books that they enjoy and want to read more.
Of course, managing reading time during the summer is important to me. We are in school until the end of June, but I always work on ways to encourage my own children to read as much as possible. We frequent the library a lot throughout the year, but sometimes technology can assist us. Some of the apps that I plan to use this summer to nudge my kids are listed below in a few categories.
Library Apps – Not everyone is able to get to the library as often as we are. Many local and state libraries now have apps for people to use. Our library app allows me to search their catalog to request books that I can pick up later. I am able to manage my account and renew items. Location and hours are available, along with a list of other ways to connect with them on social media. When my boys start reading a book series that they adore, I can go online to the library app and search for the next books for them to continue along. I no longer have to find the branch that has it, I can request that an available copy goes to my branch for pick up. Being able to get the next book quickly is priceless and can make everyone happy.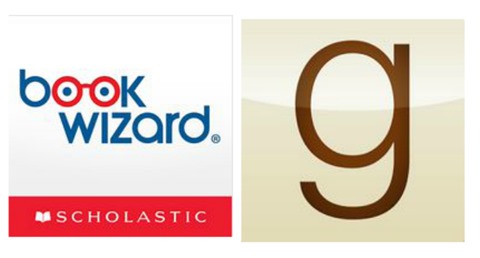 Finding a Good Book to Read – While I am a big fan of talking to the librarian at your local branch, that is not always an option. There are two apps that I will be using to help the kids find books this summer. Scholastic Book Wizard is the mobile version of Scholastic's database of over 50,000 children's books. The app allows you to search by book title, author, interest level, reading level (Grade Level Equivalent, Lexile Measure, Guided Reading Level, and DRA). While a teacher tool of sorts, it will definitely help families to search for more books to read together or independently.
I have been using GoodReads for years and want to utilize it for my boys more. When you add and review books, it keeps track and gives you book recommendations as well. In addition to this, many people have submitted their own reviews on GoodReads for others to read. I think it will be a wonderful way to keep track of books that they read or want to read. My youngest always has a book in his hand and I can't keep track of what he has read these days. Setting up a GoodReads area on my account for him marked for a certain bookshelf would be easy to do.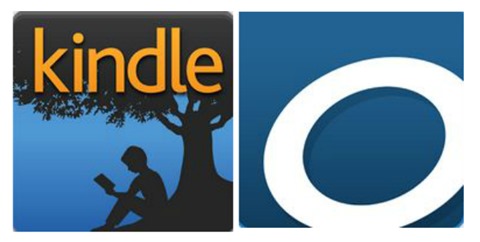 Audio and Ebooks –
Kindle/OverDrive – While many people prefer paper books, there is still a convenience factor associated with eBooks. When traveling over the summer, you can carry more books on a Kindle app than in a backpack.  What I love with the Kindle app is that you can move from device to device and it will sync up where you have been reading. Bookmarks will not be lost and if you fall asleep reading, no worries about losing your place. You can easily purchase a new Kindle book from Amazon or borrow one from many library selections without leaving your home. Last summer, JSL fell in love with reading chapter books. Thanks to the online library options he rarely had to wait to continue with his reading.
Another fun option for summer reading is an audiobook selection. Families can listen to them during a road trip, or kids can relax and listen to a book while crafting or something else. OverDrive connects to online libraries where you can pick out books that fit your reading style. As noted in the past, OverDrive was fantastic during the school year for my son in middle school. Android devices allow kids to select from MP3 format book and it helps with their listening comprehension at the same time.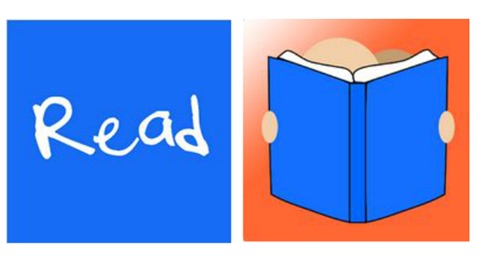 Tracking Reading Time – My missing link is an app to have the kids keep track of the minutes read, along with books. I would adore something that logs the book title, how long they read, and possibly number of pages (so I know nobody is rushing and skimming). So far, I have found two possibilities and need to check into them a little more.
Reading Time Tracker allows parents to make an account and have child accounts within them. Both adults and kids can log in to use the stopwatch feature to track reading and record times. This app has been around for two years and has no reviews, so I need to research it a bit more to see if it will work for us.
I also found Reading Log. With Reading Log you can keep track of books read, date of reading, and time spent reading. There is no timer available to use within it to assist the kids when reading independently. This app only came out in April of this year and I have read that people wish you could have folders to keep track of items for multiple children. This may be a reason it will not work for us, but I plan to look more into it before the kids start their summer break
Why do I want a reading time tracker? It's simple. I have one son that would play games and avoid reading without motivation. While he has found new books he enjoys this year, a reward system helps motivate him to read. In the past, we have set up an arrangement where minutes read earned minutes with his tablet, Nintendo WiiU, or computer. If you have tried any apps that may help us with this, I would love to hear about it.
No matter what we do, I want to make summer reading fun for our entire family. Life long readers are inspired when they have choices in literature. Be sure to look into summer reading programs at book stores, check out the Scholastic Summer Reading Challenge, and look for events at your local library. I know we will be going to our library and many others will also be participating in the Every Hero has a Story theme this year.
What apps will you be using this summer to encourage you or your family to read more?

Disclosure: As a member of the Verizon Lifestyle Bloggers, I receive devices like the Samsung Galaxy S5 and Droid Turbo to test out and share ways that I use it in my life. I am a long time Verizon customer, and all opinions are my own.