This summer, the boys and I have been trying to get to some of the free or less expensive events around the Capital District. The library that I went to as a child still has some amazing programs and we love spending time there.
Most of the events for children have materials already included and you do not have to sign up. One exception to that rule was earlier this week. The library had a "Make a Story Tower with Tang Museum" where kids would construct a 3-D tower that tells a story. NHL and I were intrigued and we got him into one of the last spots. The teacher in me loved the connection of art and literature.
When we arrived, the two women from Tang greeted the children and sat them down for a group circle. The kids were introduced to this: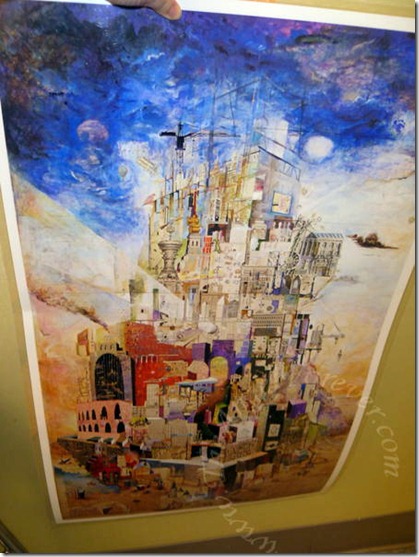 This is a replica of a piece that is currently at the Tang Museum at Skidmore College in Saratoga called Tower of Babel by Josh Dorman. Dorman's art, done in 2008, is made out of ink, acrylic, oil, antique paper on 32 adjoined panels which make it 96×48". Thanks to the artist's gallery online, I was able to check out more about him and his other amazing work that is also on display at the Tang Museum until August 16
The kids were fascinated by the art in front of their eyes. I do not think they understood when Leah told them the "real" piece is actually in Saratoga and so much larger. They really were way too mesmerized with the poster in front of them. The kids were brainstorming what Dorman may have been depicting with his art. To help them out, they had blown up sections of the Tower of Babel to look at.
When you look at this work up close, it has so many hidden details that tell story after story. That is exactly what this was about. Letting the kids brainstorm and make a tower of their own to tell a story. To do this, tables were set up with lots of supplies.
Barbara and Leah from the museum really interacted with the kids. They listened to them, helped them to find what they needed for their masterpieces, and even let my 4 year old participate since they had an extra space for him. Check out my kiddos making their towers: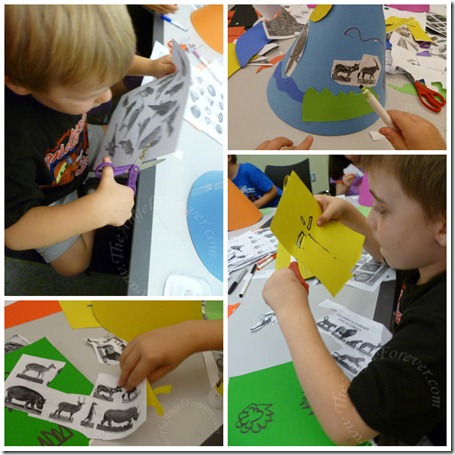 When they were finished, the boys had their two story towers.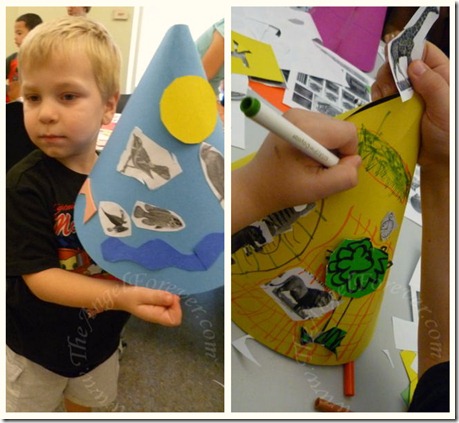 The kids met back in a circle at the end and NHL was the first to share his story. He was inspired to make a tower about Disney's Animal Kingdom and some things that happened with the animals on the safari. He started with his Tree of Life and then moved onto savannah and other animal habitats.
Yes, this is why I love going to the library and keeping up on programs that are taking place. I also adore that museums like the Tang at Skidmore College are working with kids to integrate art into the world of learning (teacher geek talk for you). I know I am quite intrigued with their Family Saturday program. Check it out because they are running the same one that we participated in on August 5.
Disclosure: I was not asked to write this post about our experience. It was free to sign up, we loved it, and I wanted to toot the horn for all involved.