Dear NHL,
Your birthday was a few weeks ago. One of our traditions for birthday celebrations is to head out to dinner where you like on your special day. Daddy and I were pretty sure we knew where you would pick, but you do have a few places that you really seem to like. Sure enough when it came time to go, you wanted dinner at Buca di Beppo.
When we arrived Buca's you immediately announced to the people that it was your birthday. Then without skipping a beat, you asked if we could sit in the kitchen for our meal. That is when I recalled that I had not called the restaurant to reserve the special table. I told them not to worry because I had messed up. The man and woman told us to wait a minute. They looked and there were no reservations, so the table was ours!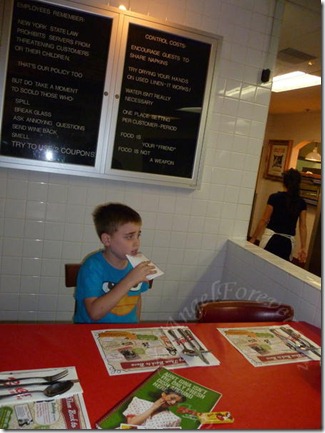 Although we have eaten at Buca di Beppo many times, we had never eaten in the kitchen before. You were SO excited to see the chefs and other members of the Buca staff making the meals before your eyes. It is a really big and busy kitchen.
While you looked at everything around you, JSL colored/played with Wikki Stix, and of course Daddy sent out a picture to Twitter and his blog.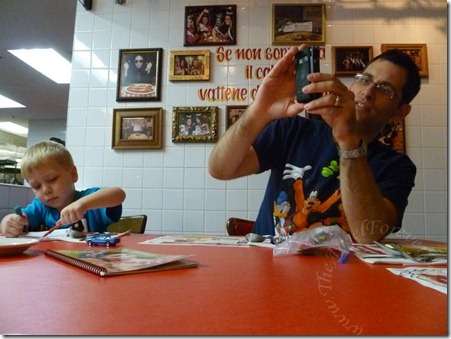 There were a lot of cool items to look at on the walls around us. Daddy thought it was funny to see Gene Simmons, Sylvester Stalone, Carrot Top, Danny DeVito, and Charlie Sheen eating together with other celebrities.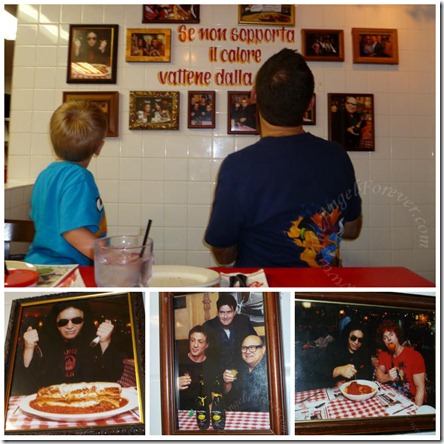 When our food arrived it was fantastic as usual. JSL had Macaroni and Cheese, you had Linguini Alfredo, and Daddy and I shared Eggplant Parm.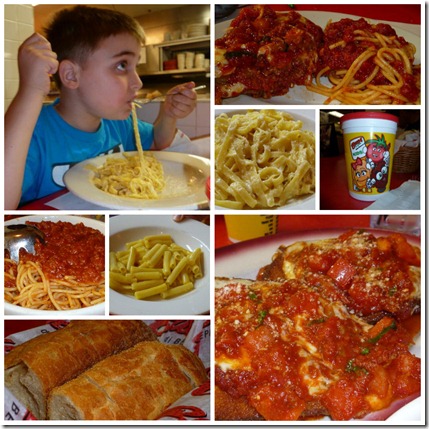 Our server asked if we would be having a dessert to celebrate. We told him that we were heading to Nana and Papa's to see them and have the cheesecake that you had requested. Even without the dessert a bunch of the staff came to sing to you and there was a fun surprise with candles too!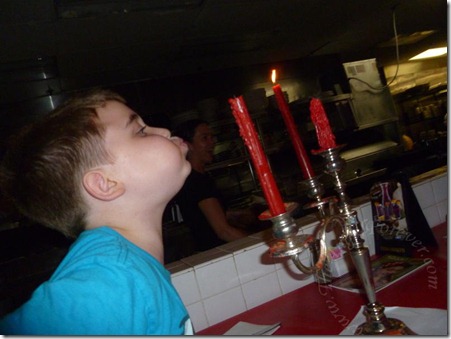 It was a fun meal out with good food and a new experience sitting in the kitchen. I hope you have many memories of this day for years to come.
Love,
Mommy
_______________________________________

If you want to participate in Dear Kid Saturday, head on over to Cutest Kid Ever by clicking on the button below.