A week ago, I was heading to SheStreams in NYC for the adventure of my life.
I am still digesting all of the information that I learned during the two days in New York City. Maria Bailey and her team packed in an amazing weekend. Thanks to the amazing keynote speakers and panel members, my brain is still moving a mile a minute.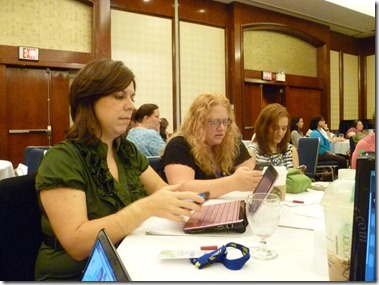 SheStreams was also the first time I have been away for a night without one of the boys since NHL was born eight years ago. Yes, I missed TechyDad, NHL, and JSL – but it was nice only to worry about ME and put ME first. The wise words of Rene Syler (aka Good Enough Mother) came flooding back to me Saturday morning when she reminded us that it is ok to move yourself to the top of your to-do list.
Late nights in NYC chatting, networking, and laughing with new and old friends reminds me of the importance of ME time.
On the flip side, I also know that TechyDad needs time away to do things he likes, and we need couple time as well. Mom and Dad need to keep their identities to be their best for the kids. As we begin 5772 this Rosh Hashanah – I hope that our family can work on this aspect of life.
So my question to you this week:
How do you make sure to get time for YOU and what do you like to do with these special moments?

____________________________________________________________________________
Thanks to Kailani at An Island Life for starting this fun for Friday. Please be sure to head over to her blog to say hello and sign the linky there if you are participating.
Aloha #171