I am fresh from the SheStreams Conference in NYC only to get home and thrust into the holiday bonanza of Rosh Hashanah, Yom Kippur, Sukkot, Shmini Atzeret, and Simchat Torah. Yes, tis the season for a bounty of holidays. JSL came home from nursery school today with an art project. He made a Rosh Hashanah apple dipping plate. This will be heading to Nana and Papa's house for dinner tomorrow evening to welcome the sweet new year.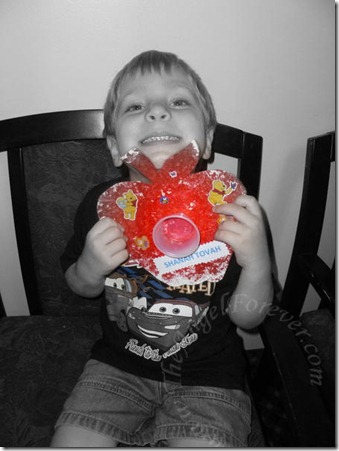 Once we were home, JSL started to race around the living room and wanted to put on a show. Suddenly, I had my video camera in hand to record the little guy singing "Apples & Honey" that he recently learned.
As I learned at SheStreams, a large number of bloggers post raw, unedited video on their websites. That was golden to me. I often hesitated to post video that I made because of this reason. Let's be honest, kids will be kids and often surprise you with their antics. Of course, this makes the video more real and quite authentic.
Well, JSL did not fail on that. At four, he has a quirky sense of humor and is gaining confidence in his talking and singing. A few short months ago, he never would have agreed to share this song in front of the camera. Check out how he replies to my questions and ends the video.
As I enter the new year, I hope to embark on many new and exciting things. This will include more videos and vlogs in the near future.
To all of those celebrating Rosh Hashanah, I wish you and your family a Happy and Sweet New Year.