Dear NHL,
Last year, when you started at your new school, you were reunited with the art teacher you knew. She is an amazing inspiration and really seems to have gotten you excited about art. At the end of last year, you made a fish during a pottery project with her.
You kept talking about pottery for a while. Then, the summer came and went. Now, three months of third grade are behind us. Once again, you love to talk about art. Something that once was not a favorite is a hobby that you adore.
On Thursday, you came home with a package all wrapped up and you wanted to share it immediately. I asked you to wait until we got inside the house to make sure nothing was broken. We rushed inside and you ran to the table.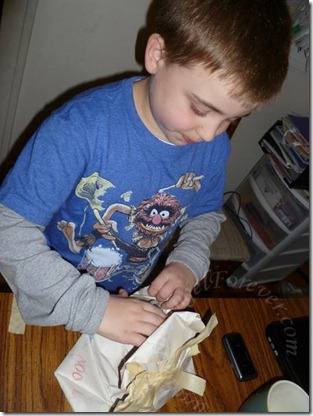 Within seconds you had carefully uncovered the precious pottery project that you had been talking about. Yes, this cute little owl now had a home with us.
I loved it and you knew that I was going to take photos immediately. Thank goodness you are good about that and helped me to prop it up. Then, we talked about how I used to take pottery in high school. Yes, even while taking upper level science classes, I loved to de-stress and enjoy my art classes. Perhaps this is something that you will enjoy as well.
I can not wait to see more of the beautiful creations that you make over the years ahead.
Love,
Mommy
_______________________________________
If you want to participate in Dear Kid Saturday, head on over to Cutest Kid Ever by clicking on the button below.