I am a child of the 80's and grew up sitting down with my family to watch The Muppet Show. I adored Miss Piggy and have written about it before. It should not be a shock that my boys love to watch old episodes from our The Muppet Show Season 1 DVD set. What may be a surprise is that we have not had a chance to see The Muppets that came out last Wednesday. I know, I know – tsk, tsk, tsk!
We were going to see it on Sunday, but a migraine had other plans for our family. We are hoping to see it this weekend. Of course, we are still in Muppets spirit here. Check out my two Muppets.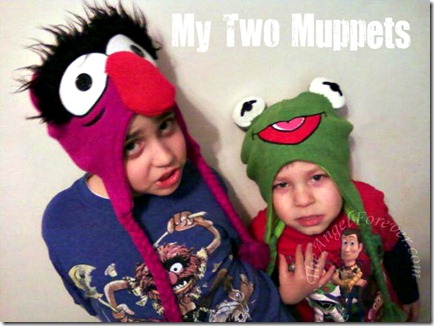 Why yes, Chanukah has come early and the boys have Muppets hats, Muppets shirts, and of course Muppets pajamas. NHL appears to really like Animal. I think it's because Animal plays the drums and he's in band learning that. Not too sure why JSL like Kermit, but he's cute asking for Miss Piggy things as well.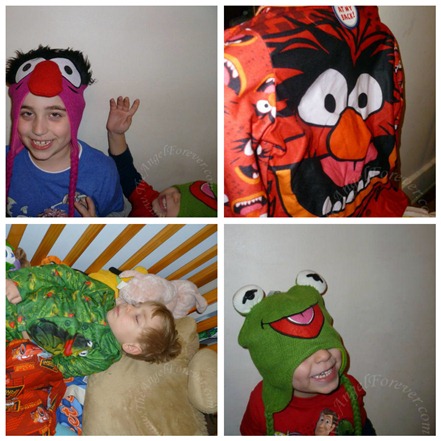 My question to you is inspired by my long time love of all things Muppets:
Have you seem The Muppets yet? Would love to know what you think. Oh and while we are at it, who is your favorite character from The Muppet Show?


____________________________________________________________________________
Thanks to Kailani at An Island Life for starting this fun for Friday. Please be sure to head over to her blog to say hello and sign the linky there if you are participating.
Aloha #180