Dear NHL and JSL,
The summer of 2012 may be dubbed the season of faux tattoos in our house. We have bought some in the past, but neither of you were really interested in them. The Avengers ones that I bought you for Chanukah sat for months unopened. Last week, one of you asked to buy some Toy Story tattoos from Michaels while we were there for an event. I said sure. The next thing I knew, you each had three tattoos, while I had one.
I am not sure what changed your interest in them. I have a feeling it may be thanks to seeing your cousins wearing them at JSL's pirate party. It has been fun watching the two of you debate between Toy Story, Avengers, and other random tattoos that we have around the house from over the years.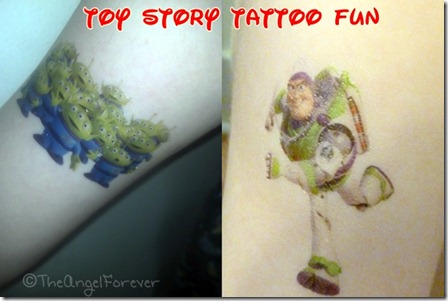 No matter what tattoo you pick, I will love you both to infinity and beyond!
Love,