Going to Walt Disney World is filled with magical moments and memories that we will always remember. I can recall meeting Figment for the first time, riding on Space Mountain with my father, and now, as a parent, I have some of these with my own children. Sometimes these moments have been around famous Disney foods like Mickey's Ice Cream Bar.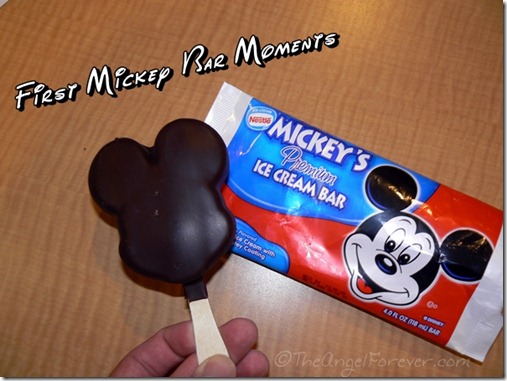 In May of 2009, we brought the boys to Walt Disney World for their first adventure on an airplane and to see this magical destination. We have so many photos of the experience, but on the last evening of our trip we made sure to take a few messy photos. We bought the boys their first Mickey Ice Cream Bars and sat down in the Pop Century Resort to let them enjoy.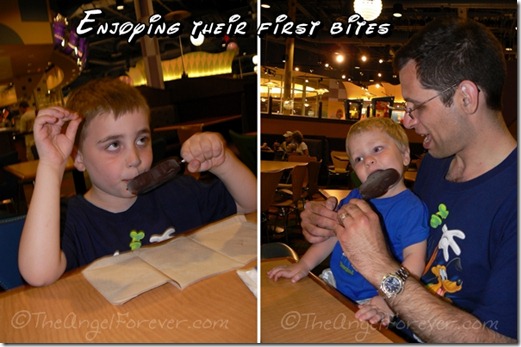 NHL, five at the time, knew just how to attack his Mickey treat. JSL, who turned two during our visit, was not as sure. He needed a little assistance with getting inside the chocolate shell.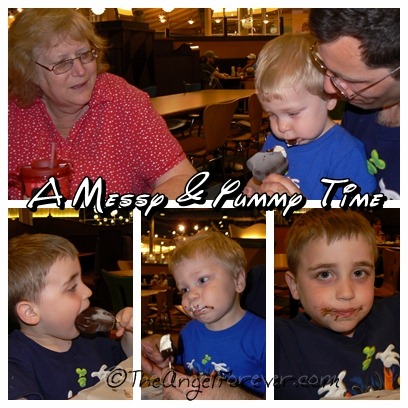 Once inside, JSL quickly caught on and enjoyed the chocolate covered ice cream treat. Nana and Papa were there to watch the kids. Oh and perhaps it is now a tradition for visits with Nana and Papa since we did the same thing on our last night in May. The only difference was two bigger boys eating them super fast in the heat while sitting in rocking chairs at the Yacht Club Resort.
Do you have any special Disney treat moments to share? I would love to hear about them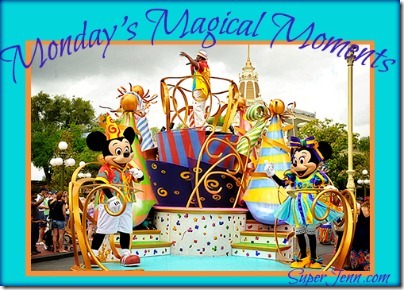 This post is part of the fun over at Super Jenn and her Monday's Magical Moments Meme. To join in the fun and link up, head on over to the linky there.