Motherhood is filled with a complex series of emotions that change and grow along with your children. People are often asked to describe what motherhood means to them.  I am here to say that I think this is a trick question. Views and feelings of being a mother are in constant motion. Depending on the day of the week, the milestone in front of you, or the special hug from your kiddo – it is never the same. Why am I being so philosophical? Well, I blame it on JC Little and her latest book Motherhood (she sent me the Kindle version to check out).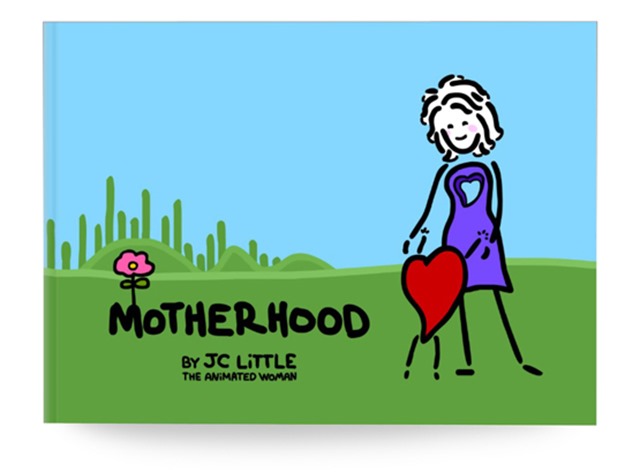 Yes, The Animated Woman has birthed her second book and it is one that will tug at your heart and make you stop and think.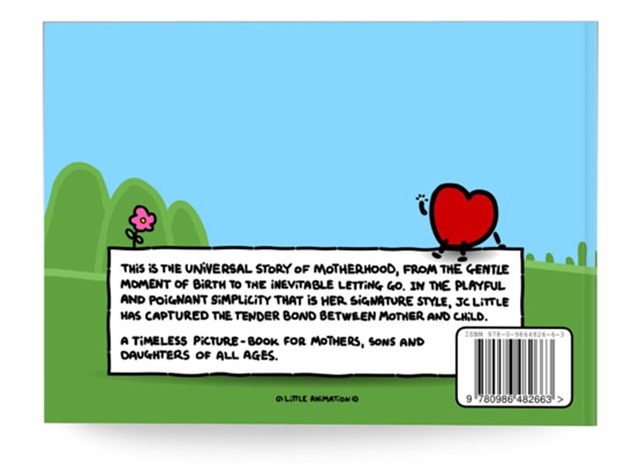 The beautiful illustrations tell the story of a mother's growing love as she watches a piece of her heart grow up before her eyes. The pride and joy is visible in the illustrations and even though there are no words on the pages, it is a powerful story. What's wonderful is you can read this book to your children and tell them the story that needs to be told on any given evening where they need a little extra motherly love. I believe this book would be a great gift for a mother-to-be, or even a veteran mom who has children ready to leave the nest. The timing is also nice with Mother's Day just around the corner.
Motherhood is available for Kindle through Amazon. If you are more of a traditional book fan, you can purchase the softcover book from CreateSpace or from Amazon. Oh and if you are curious about JC's first book The LAST Snowman, I wrote a review about it and shared a craft that goes along with it.
Are you a fan of JC Little – AKA The Animated Woman? If not run on over and check out her blog. As always, Tuesday Tales is all about sharing our love of books. Please let me know what you have read recently. Be sure to link up to your book posts in the comments below. Include something you read on your own, with a child, or someone else.

Disclosure: As noted above, I received an eBook copy of this book from JC Little to review. No other compensation was received and all opinions are my own.