Last summer, I finished my first big crochet project and quickly fell in love with granny squares. During the fall, I was itching to get something else started while making hats, wristers, and other small projects. At some point in the process, JSL begged for me to make him a blue blanket. I was not entirely sure where I was going on this crafting adventure, but over the last 24 weeks it has grown, and grown, and grown. If you follow me on Instagram, you will be able to look back and see when I bought many hues in blue and really got this project started.
The week after JSL's surgery, all of the individual granny squares were made. We took a field trip to Nana and Papa's house to use their floor. While JSL did not select all of the yarn colors (they were limited in Caron Simply Soft), I wanted him to make the final design. He really enjoyed figuring out the pattern and setting it up.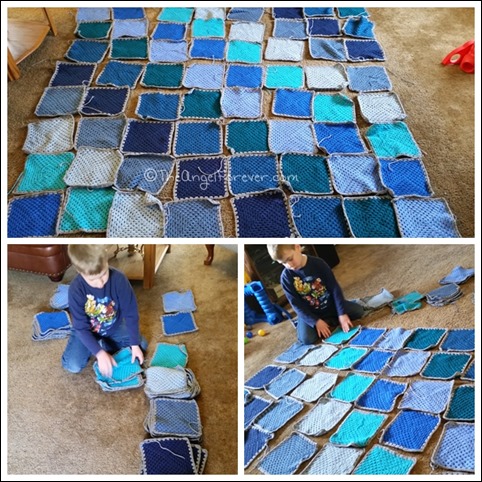 After all of the rows were connected by single crochet, I took the blanket back to see how big it really was going to be. I had a little helper jump on top to give you a size comparison.
I had hoped to finish the afghan before JSL's birthday, but there was just too much going on. Days later, I was able to surprise the kiddo with the completed blanket when he woke up in the morning and snuggled under it.
I do believe he was a happy camper, though he keeps telling me several are not really blue. I remind him they are blue-green and acceptable given the circumstances. Next, I will be using the colorful combination below for a new project.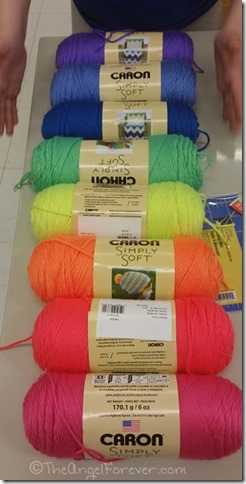 So what knitting, crocheting, or craft projects will you be working on this summer? I

In case you missed JSL's antics while helping with the pattern, I shared a little video on Instagram from that day.