Dear JSL,
It is so hard to believe that my little guy is turning seven years old today. It just seems like yesterday when you were born, spent your days with me, and eventually went off to start school. Now, I look at you and you are a little boy who has a personality of his own and is almost finished with first grade. When I look at your sweet little face, the baby is almost completely gone and it pulls at my heart. While I want you to grow up and learn, part of me wants you to stay little and innocent forever. You are so sweet and always put others before you when at school and even with your big brother. Of course, being my kiddo you do have a stubborn streak and it has been nice to see you stick up for yourself recently. Along with that is your determination. Just this weekend, you decided that you will learn to ride your bike without training wheels. You want this and I know you will master it before long. No doubt I will be chasing after you when you set off full steam down the block.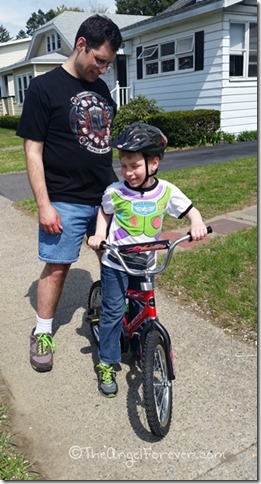 Here is a look back at your sixth year.
To celebrate turning six, pirate cupcakes were requested to share with your kindergarten class. You and I were also busy getting ready for your pirate craft party that would be a few weeks after your real birthday. It was the first friend party that you had and you were so excited to create pirate items and be with your friends. In May, we also became members of the miSci Museum where you adored going and exploring. (May 2013)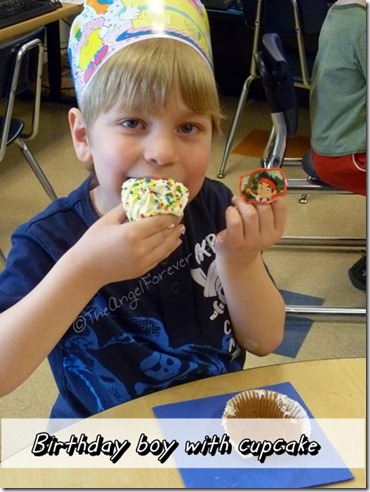 The month of June was an emotional month. You were so excited about learning and writing at school. A lot of your time was spent making everyone special books. There was nothing stopping you and you just wanted to be an author and share your creations. Of course, you were also sad to be leaving kindergarten behind. You cried because you did not want to leave the wonderful teachers who helped you to come out of your shell during your first year of elementary school. (June 2013)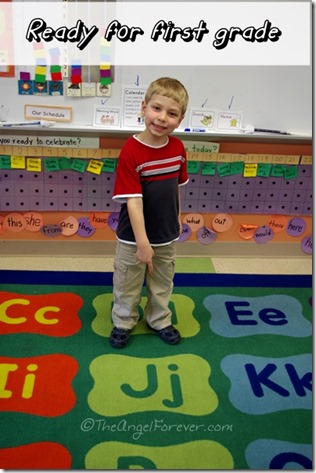 July was a busy month. You loved Independence Day weekend when we spent time at the lake with cousins and a lot of extended family. NHL went to camp for a week and you and I were able to do some fun things together while he was there. One of the projects we worked on was taking our the knitting loom that you asked for on your birthday. (July 2013)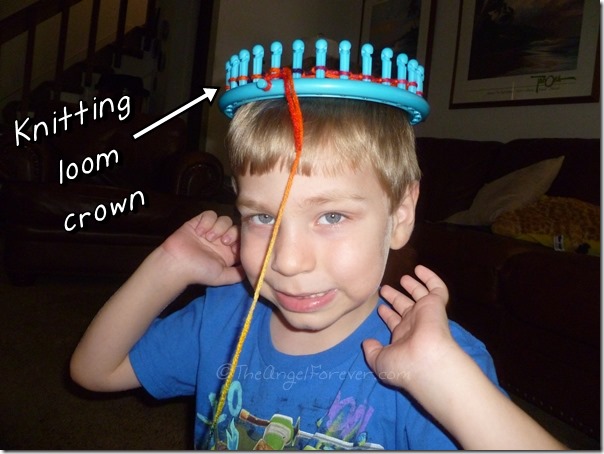 As the summer continued, it was time for you to go to camp for a week. You really loved the experience, but were not in love with the swimming part because people moving your items and them getting lost. August is also when you officially became a Whoovian. Suddenly, you were a Doctor Who geek that wanted to know everything and anything about The Doctor. This was a proud moment for Daddy because you fell in love with his sonic screwdriver and wanted to buy your own. (August 2013)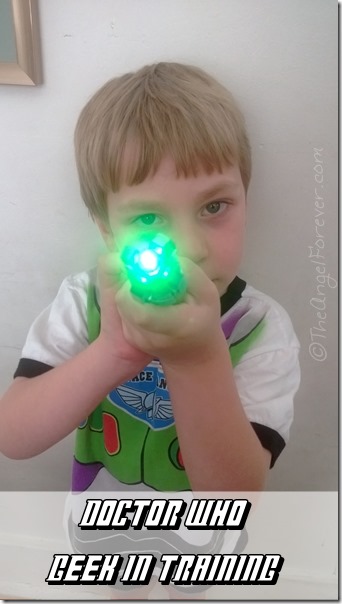 Before we knew it, the summer was over and you were heading off to first grade. This was a big adjustment because it meant being on another floor of the school and eating lunch in the cafeteria. Later in the month, when I went to a conference in Atlanta, you sent a special someone along with me. You asked me to take photos of Timon during my travels. I did this and it seems to be a new tradition thanks to you. (September 2013)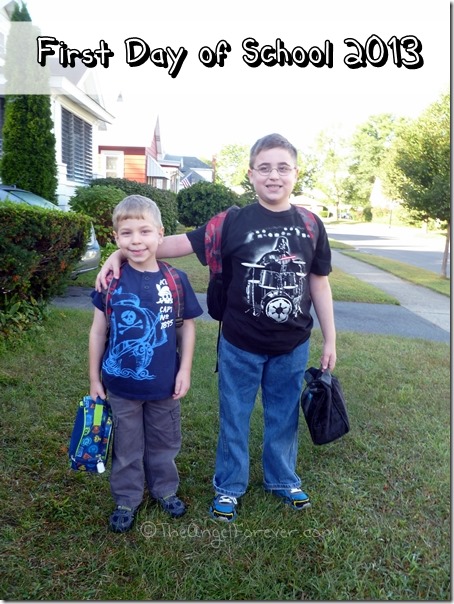 The autumn was a rocky time. You were upset with some items and had a difficult time expressing them. My sweet little guy suddenly was sad and did not want to go to school. You made my mission to stop high stakes testing and education reform more of a pressing matter after you went to the school nurse with chest pains because of math. It broke my heart watching you so sad about learning. Thank goodness your teacher has done her best and tried to help the situation. Halloween marked fun moments when we picked out pumpkins and you had a blast playing with pumpkin guts. (October 2013)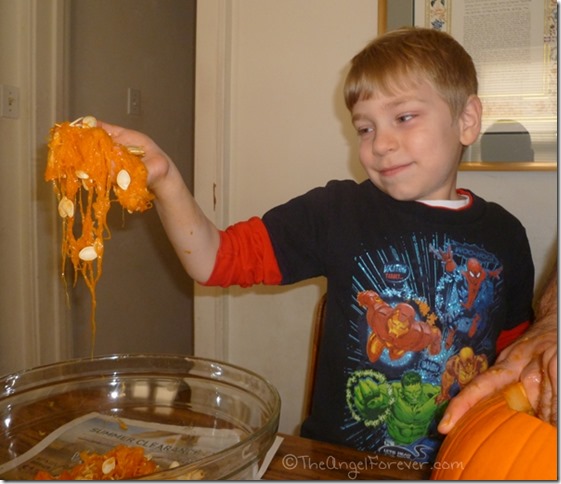 As the weather started to change, we were very busy. You started to settle into Hebrew School and loved helping me to select new crochet projects. After Halloween was over, you also adored wearing Daddy's bowtie and fez. You were so in love with the fez that he made you your own and you insisted on wearing it out shopping one day. You laughed so hard when someone yelled down an aisle that fezes were cool. (November 2013)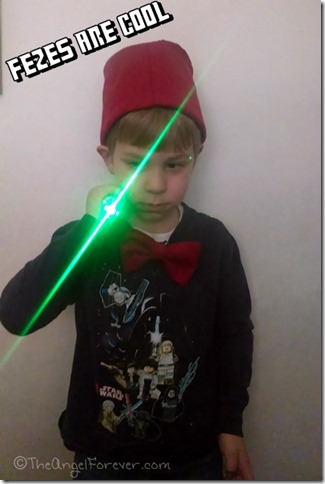 Chanukah started on Thanksgiving and was almost over before December started. Once again, you enjoyed helping us to light the menorah each night while reciting the prayers. The best part was watching your face light up when we surprised you with Disney Infinity. You adore using this and exploring with NHL. While you may fight over who gets to do things, both of you got along during those cold and snowy days over the winter. (December 2013)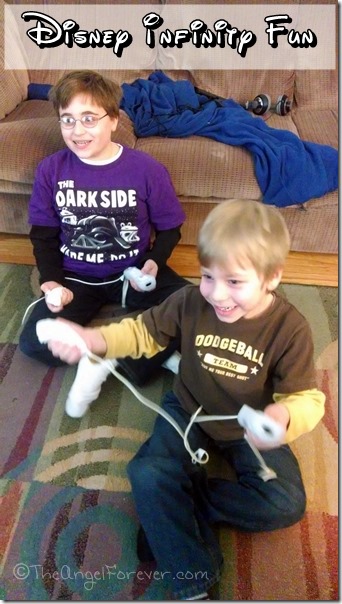 The new year brought a lot of cold. Eventually, snow came and we had fun painting it and trying to stay warm. You were also my main helper when it came to trying things out for my posts on Bedtime Math. You loved heading out to the store to get items and trying them out with me. I think a favorite was probably the foam dough that you played with for hours. (January 2014)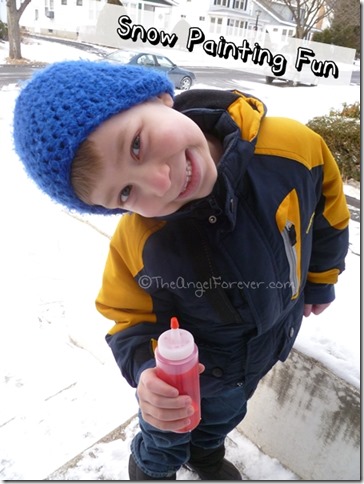 More snow, making snowmen paintings, and creating items for Valentine's Day kept us busy when you were not in school. You love to make crafts, so we spent a lot of time with various items. Of course, you also enjoyed heading outside into the cold to make snow forts and sled around the area. It was so much fun watching you play with NHL and Daddy. (February 2014)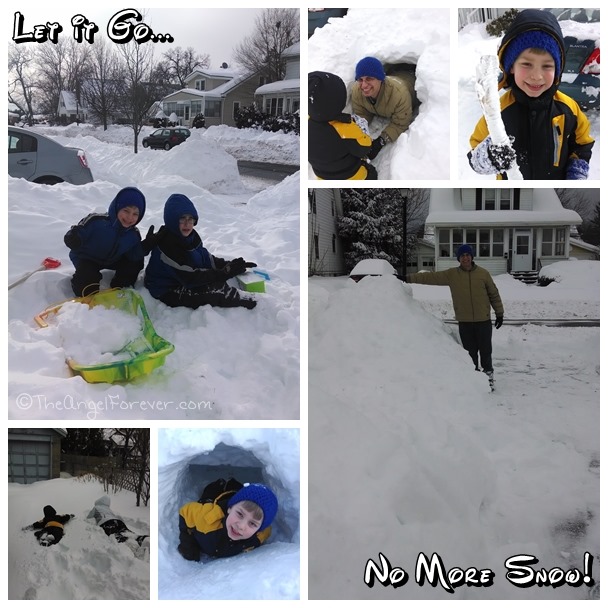 I do believe even you got to a point when you were sick of the snow. You were ready to be able to run and play outside without worrying about falling on the ice. Purim was a nice distraction for everyone. You had fun dressing up like Hiccup and playing games at the festival that we went to. (March 2014)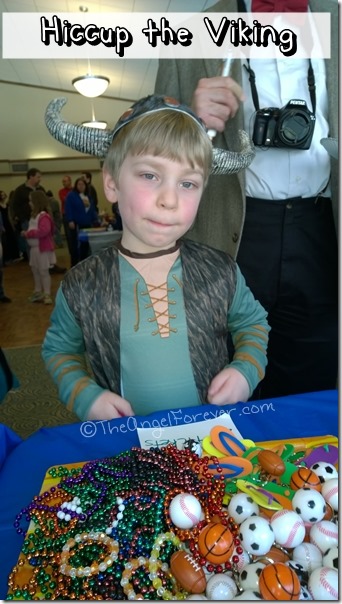 Passover preparations kept all of us busy. You had fun learning the four questions for the Seder. Of course, our celebration was changed a bit when we had to schedule your surgery at the end of Spring break. You were so brave before, during, and after your surgery. I know it was not easy for you, but you were so sweet even when you were horribly miserable. In the end, we told you that it would make you breathe easier and so much happier later on. Thank goodness you truly believed us. (April 2014)
Here we are back in May with your seventh birthday celebration. While I may be sad that you are growing up, I am so proud of who you are and what is ahead of you. I cherish the time with you watching you smile and hearing your laughter. You are such a sweet, smart, talented, and compassionate little boys. I look forward to watching you grow, learn more, and become even more special each and every day. Always know that I am cheering you on and here for a hug. No matter how old you get, you will always be my baby boy and I will protect you as much as I can.
Happy 7th birthday sweetie and here is to many more happy and wonderful memories ahead.
Love,
Mommy
Past B-day posts to JSL: