It's no secret that I love fiber arts. I have been knitting since I was in elementary school. Crocheting is new in the scheme of things, but I have not looked back since I started two years ago. There is just something special about putting a handmade hat on your head, scarf around your neck, or blanket across your cold legs.
The last week or so, Mother Nature has reminded us that winter is here to stay in New York. It has been COLD. Of course, the temperature is the perfect time to pick up yarn to knit or crochet. It also inspired my latest manicure with Jamberry wraps.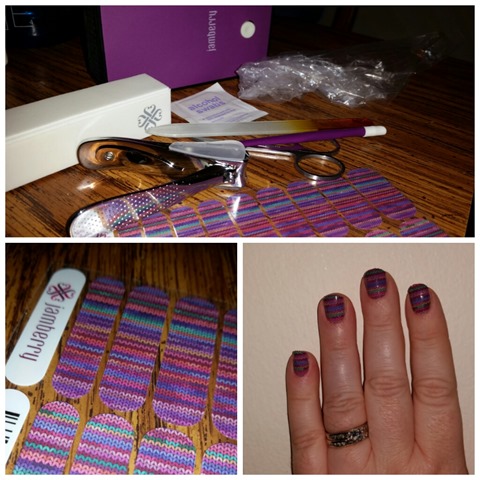 Yes, my hands have beautiful knit sweaters on them and I am in love. Seeing the purple and yarn look makes me smile.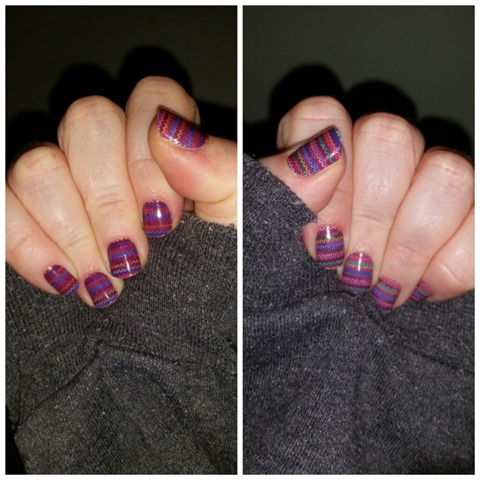 Now, I just need to make them warm enough so they feel like sweaters are on them. So far technology has not made them quite that sophisticated…YET.
Valentine's Day is just a month away and I am already planning how my nails will be ready to celebrate. I do believe that Love Spell will be my choice, but who knows what I will select when the time comes.

How will you be keeping warm the rest of the winter? I would love to know if you have plans for Valentine's Day or will be dressing up for nails for the fun. Message me if you are interested in trying a sample, want to host a party (you earn FREE wraps), or place an order.

Disclosure: I am a Jamberry Independent Consultant and paid for my own starter kit to sell these products. If people purchase items from me, I will earn money for my business.