When I find a craft that I enjoy, I tend to go a little wild making items. Years ago it was knit cloths, scarves, and blankets. Recently I switched my focus to crocheting. For a while I was constantly making crochet granny squares for what eventually became my rainbow blanket. Next up, I fell in love with making wristers. Then, I knew the cold weather was coming and wanted to make hats. I never tried a knit hat, but crocheting intrigued me. Last week, I decided to try the First Fall Crochet hat pattern by Lion Brand Yarn.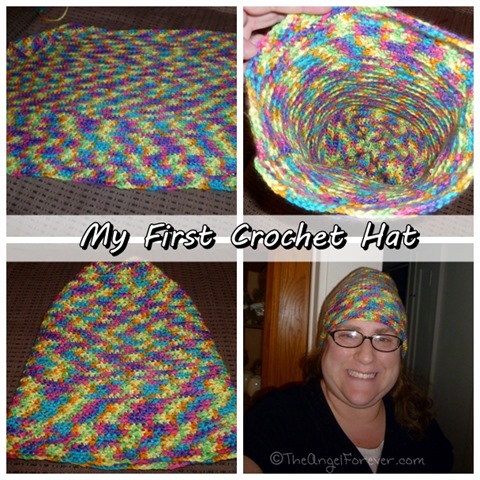 While I liked this pattern, I wanted to make something that would not require me to stitch it up in the end. So I found another pattern on a video (not sure the name) and made another hat to match some wristers that were already finished.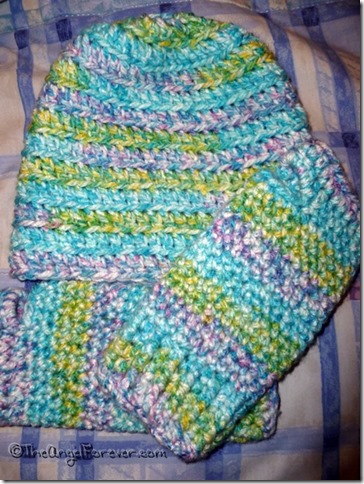 I quickly fell in love with this pattern because it is the base for a lot of more fun character hats that I want to try one day soon. Some may include two mouse ears and help me to share my Disney Side a bit more this winter. So to practice, the boys each picked out some yarn for me to make them something. NHL's hat is orange and black. JSL wanted a TARDIS blue hat. I made a hat to match my potato chip scarf that I knitted last year. Of course, once I was finished, I decided that it had to have a pom-pom on top. I made another hat with a pom-pom for Nana to match some wristers that I crocheted her a while back.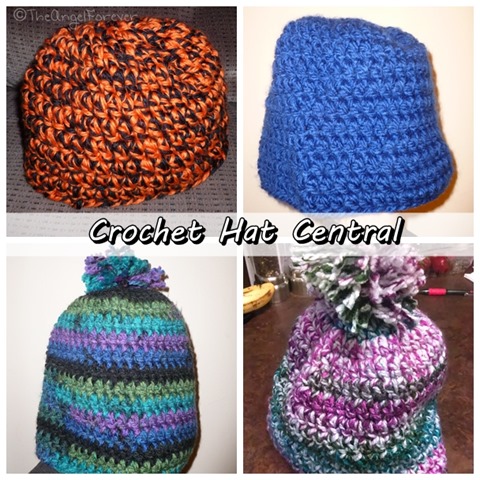 Do not worry about TechyDad, I need to size a hat for him and then his will be all set. Now I need more yarn and people to make hats for STAT!