Dear NHL and JSL,
This morning we decided that we had to head to Home Depot to get some calcium chloride to put on the ice dams. Daddy and I heard that if we put that into some panty hose, that it would help to make channels for the melting mess. Our hope is that this project will help us avoid water coming into our bedrooms.
As we pulled into Home Depot parking lot, we realized it was the first Saturday of the month. That is when they do the Kids Workshop projects set up. After we grabbed 50 pounds of calcium chloride, I took NHL to check out what the project was.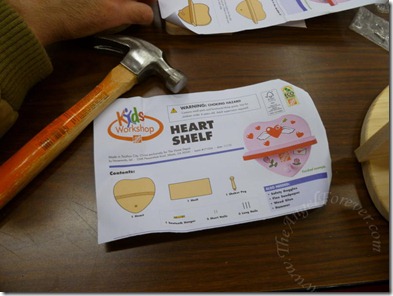 We started the project together, then Daddy helped JSL to get started. You both enjoyed doing this and decorating it when you were finished.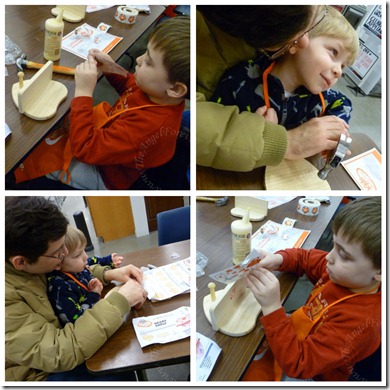 Luckily the project did not take a long time, so we were back home to set up what we hope will prevent the roof from leaking in. Here are your finished projects at home.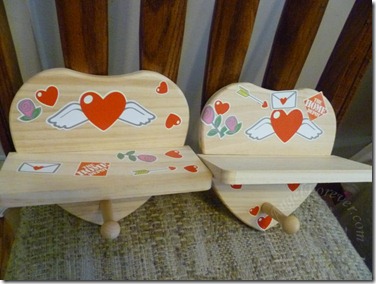 Now we are keeping busy by cleaning the room upstairs. Both of you are so excited to have this space for a playroom. Hopefully we can work together as a team to get this going and finished soon.
Love,
Mommy
_______________________________________
If you want to participate in Dear Kid Saturday, head on over to Cutest Kid Ever by clicking on the button below.