Dear NHL and JSL,
Last weekend, we spent a lot of time with Uncle I, Aunt M, and SG, BA. I absolutely loved watching all four cousins play. It really reminded me of growing up and spending time with my cousins.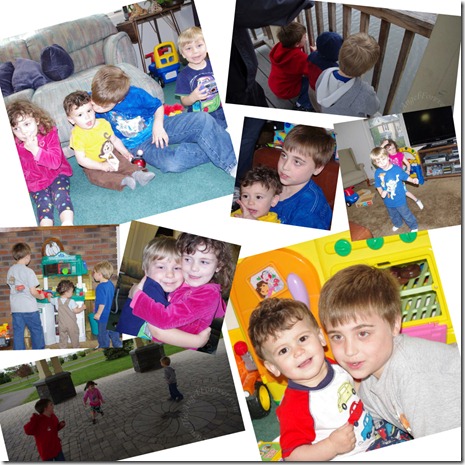 Of course, it made me even more excited to plan our time together this summer. We hope to go cherry picking, explore some places in Canada, and more. Of course, as all of you play, learn, and grow together we will be busy taking lots of photos to share with you.
Love,
Mommy
_______________________________________
If you want to participate in Dear Kid Saturday, head on over to Cutest Kid Ever by clicking on the button below.