Dear NHL,
Nine years ago seems like such a long time, but it really does feel like you were just born. Thanks to you coming into the world, my life became even better than I imagined.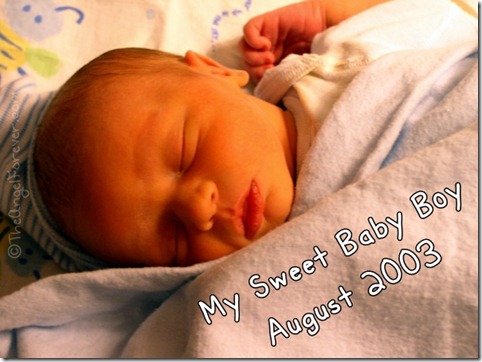 Your sweet little face melted my heart. That day I understood what everyone said about being willing to fight to the end for your child. There is nothing in this world that I wouldn't do to help you to be happy and make your dreams come true. This year, you have taught me so much about so many things. You will have to trust me that one day you will understand this more.
Now, let's continue with our tradition of looking back at the last year. Your eighth year was filled with a lot of things and I want to highlight some of them here.
After your birthday, you were supposed to head to spend time with Bubbe and Grandpa while Daddy and I went to Disney World for our anniversary. Instead, our plans changed thanks to your first experience with a hurricane heading up to our parts. We also spent the end of the month enjoying time relaxing before you went back to school. (August 2011)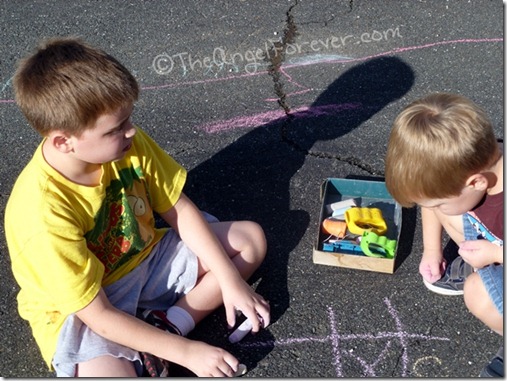 The start of third grade was your first full year in the new school. You were excited to see how this would be and I loved that you were so enthusiastic. We also took advantage of the warmer fall weather and went to Hoffman's Playland one last time before it closed down for the season. (September 2011)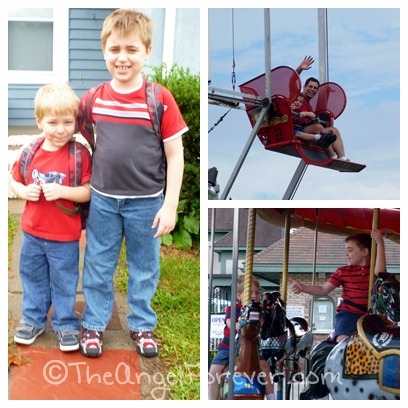 Halloween may not have been the biggest item in October. That was the month that you started to play band. With the help of your amazing band teacher, you selected percussions and before we knew it you loved practicing and showing us all that you had learned. (October 2011)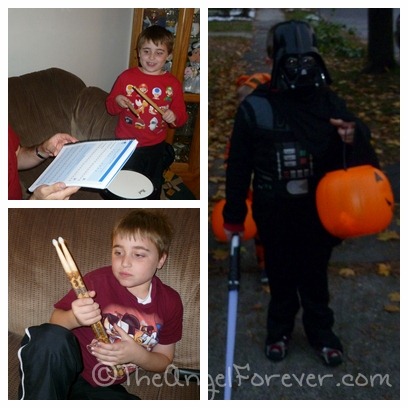 A lot of November was spent with family. Bubbe and Grandpa came to visit and we did fun items with them. Cousin A's Aufruf also took up a weekend with extended family from Papa's side. Then we had a quiet Thanksgiving with Nana and Papa. It was a great month with many memories. (November 2011)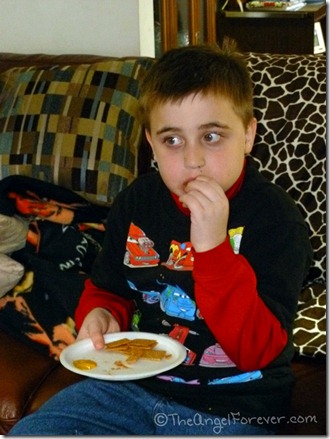 Muppets and Smurfs were part of our world for much of the month with the movies, fun items, and Build-A-Bear. We also spent time getting ready for Chanukah. Thanks to a new drawing book, we figured out that you were a fan of creating character sketches like they do at Disney Hollywood Studios.  (December 2011)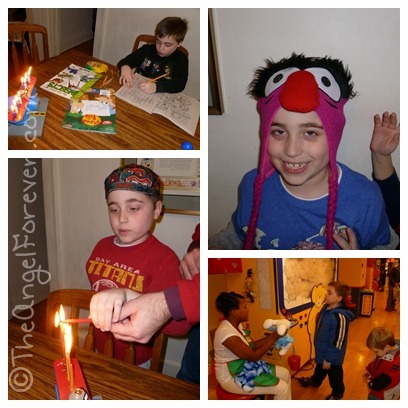 The new year and winter brought cold weather, but hardly any snow. Thanks to this, we spent a lot of time inside reading, playing games, doing homework, and getting used to the bunk beds that arrived for the start of 2012. (January 2012)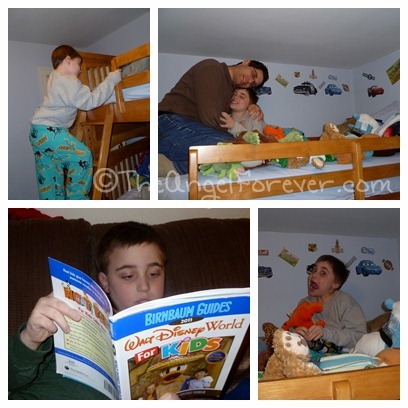 As the winter continued on, we had a trip to Disney World to look forward to. You were studying up and working on your Mickey drawings when there was some time over winter break. (February 2012)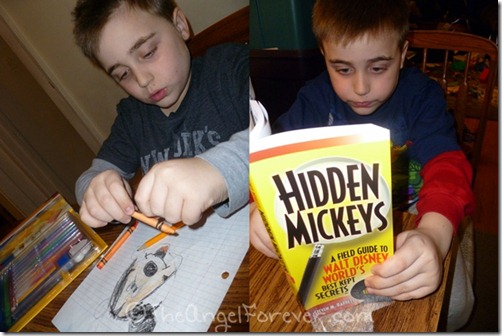 Headaches were the key to us solving a problem. The spring meant you were ready for your first pair of glasses. It was fun watching you pick them out and realizing how much you looked like a young Harry Potter. Perhaps that is even more fitting given our summer theme. (March 2012)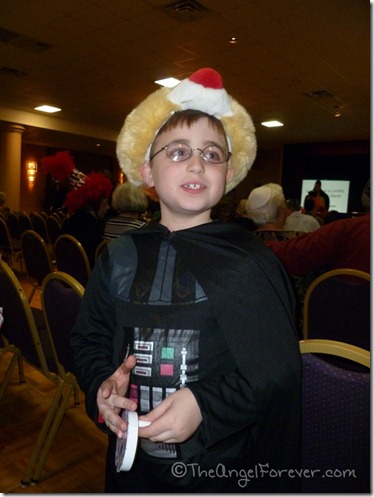 Matzah, Seders, and Passover preparations filled the time as we got ready to go to Walt Disney World. You conquered multiple fears while in Orlando which included riding your first upside down roller coaster. (April 2012)
Once we were back from Disney World, you settled back into school. A highlight of your time was a day away with Nana and Papa. You went to Howe Caverns and went zip lining with Papa. I wish I had been there to see your face, but the photos are priceless. (May 2012)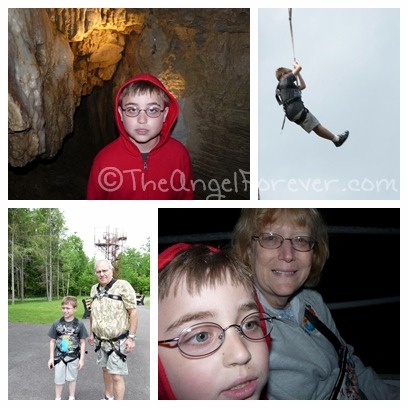 As the school year was winding down, we were keeping busy with other enrichment activities. You love science and seeing how things work. The CMOST museum was a great place for you to explore a lot of different items. (June 2012)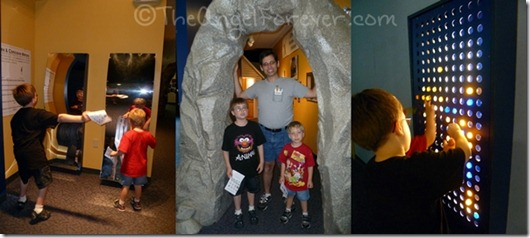 The summer was filled with activities at the library, crafting, and Harry Potter. You started reading the book and your love for the young wizard grew even more. We also spent a the 4th of July mini-golfing with Nana and Papa. Then, you and Daddy went back with me there when JSL spent the day with Nana and Papa. It was fun watching you play in a location that I had gone to as a child. (July 2012)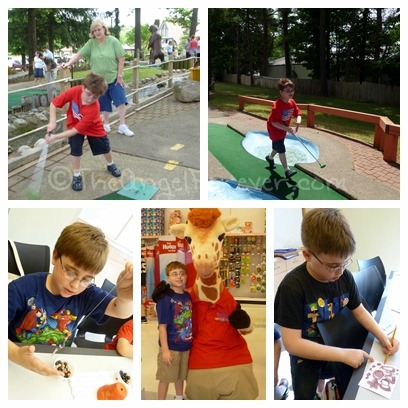 Now it is your birthday month again and I am trying to figure out where the time has gone. You have grown up so much and are such an amazing kid. You amaze me with all that you have learned, created, and dreamed.
I hope that you know how very proud I am of you and how much I love you. You are such a sweet boy that adores helping others that you love. I have a really good feeling that the upcoming year is going to be a stupendous one in fourth grade and beyond. Less stress, more smiles, and lots of watching you spread your wings and become more of the person that you are meant to be.
Love,

Past B-day posts to NHL: