We recently became members of our local science museum. I have to admit, this was the best investment we have made in a long time. Not only is it a great place for our family to visit together, we can all learn while we are there.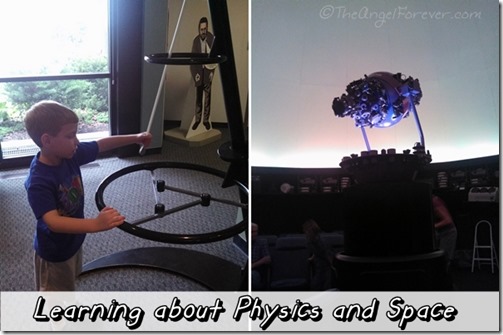 The boys have learned about optical illusions, magnetism, medical science, and many other items thanks to displays changing at the Museum of Innovation and Science in Schenectady. Recently, the Notion of Motion exhibit arrived from San Francisco's Exploratorium. Learning about Physics has never been so much fun! We have also gone to all three of the current planetarium shows. The boys are now fascinated with stargazing and hope to check out more constellations and planets in our sky this summer.
The variety of exhibits, rotating Hands-On Science Classes (the Nano Technology one was fantastic), and alternating planetarium shows make our museum membership even more exciting. Then, something even more gigantic is coming on June 29. DINOSAURS! will be in Schenectady until the end of September and we are going to visit with them a little early next week. Yes, we were invited to the members preview and the kids are SO excited. We promise to take lots of photos and share more once we are done visiting the T-Rex and other dinosaur friends.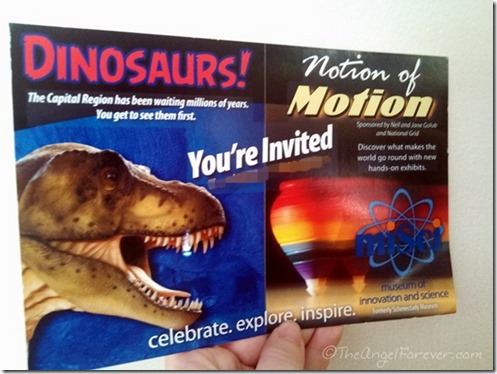 So my question to you this week:
Have you ever had a museum membership with your family? If you have, I would love to hear about it. If you have not, what museum have you been to with your family that you enjoyed? Interested to hear about new places to explore since our membership allows us to go to a lot of places for free!

___________________________________________________________________________ Thanks to Kailani at An Island Life for starting this Friday fun. These days, Pamela at A Renaissance Woman is reviving the fun Friday Meme. Head over there to link up and join in the fun.
Aloha #243