Dear NHL and JSL,
The two of you love Phineas and Ferb. It seems to be something that both of you can agree on. While shopping with Papa one day, we spotted Phineas and Ferb Halloween Shirts. They were too funny and bought immediately since they had your sizes.
When both of you were home from school, I wanted to take a photo of you wearing the shirts. Of course, this ended up in a comedy of errors. Here are some of the photos that I used in another post.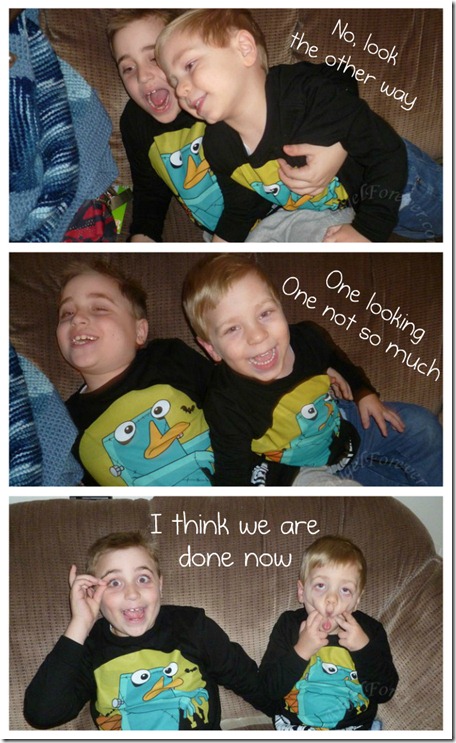 When the shirts were bought, it reminded me that I had put away a special Halloween card for the two of you to share. Yes, since it was unique and fun – you were both to share this card. After I tried to take the photos above, I turned on the video and captured the two of you figuring out what was inside the envelope.
Capturing this moment for Daddy to see was fun. NHL, I caught the start of you singing along. Soon after, both of you were singing and dancing with the Busted song as we got your costumes ready to head out for some trick-or-treating.
The two of you showed me once again, it's the little things that make you happy.
Love,
Mommy
__________________
If you want to participate in Dear Kid Saturday, head on over to Cutest Kid Ever by clicking on the button below.