Recently, I wrote about recalling memories of going to concerts as a child. TechyDad and I have taken the boys to several concerts over the years. When we had the opportunity to go to the Laurie Berkner concert yesterday, we jumped at it. My family has been fans of Laurie for a long time thanks to her appearances on Jack's Big Music Show. I will write more about the amazing show later, but now I wanted to share a few photo memories of our experience.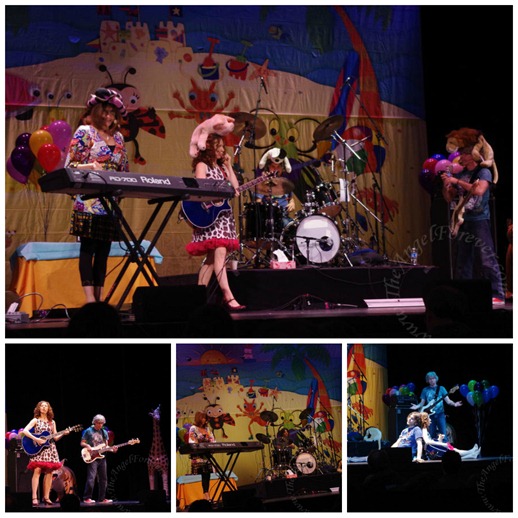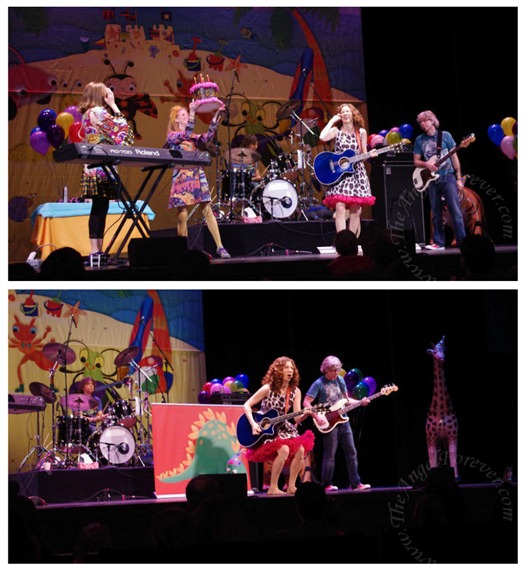 Of course, we will also remember this show because of something that happened toward the end. Laurie was on the stage floor "taking a nap" and Susie, Adam, and Bob were trying to get the audience to help wake her up. Suddenly, you hear Bob mention that they have a runner. TechyDad and I both captured this moment on video. A sweet little girl was dancing with a bunch of other children. Then, she bolted up onto the stage. What you will see the band members do is beyond magical. They went with the flow and worked it into the concert. Here is the video:
We have a lot of other videos and photos from the Laurie Berkner Band concert to share soon. A huge thank you to Laurie, Susie, Adam, Bob, and everyone else that made this concert at Proctors an extra special day for MY family and so many others.

Disclosure: My family and I received complementary tickets to the "Animal Party" concert thanks to The Laurie Berkner Band. The opinions are mine as a long time fan of Laurie Berkner and I received no other compensation. Posting this was done to share a fun experience and not expected in return for the tickets.