I sit here typing this out just hours before my birthday. When you read this, I will officially be another year older. In recent years, I have grown to just hope for a quiet day where we do not have a blizzard or need to head to the emergency room. Yes, as a December birthday girl stuck in snow country, both of these events have happened and I can blame Mother Nature for both.
So what are my plans for today? I have none! When everyone has asked me what I want to do on my birthday, the reality is that it will not happen.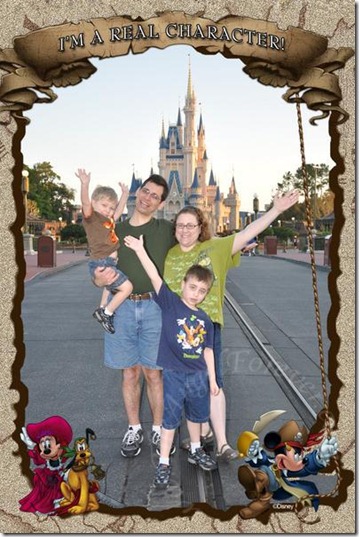 Yes, I would love to plan our canceled trip and walk down Main Street USA for my birthday, but it is not going to happen right now. Instead, last night I was able to see my smiles on the boys faces as they were surprised with a trip to see Disney on Ice. Here's a view of the finale of the show that we saw:
It may not have been Walt Disney World, but it was a magical time. Thanks to our video camera, I will be able to share more over time.
So my question to you this week:
If money and other factors were not an issue, where would you love to spend your birthday?

BTW – Don't forget to enter my Mama Doni Band giveaway for a copy of Chanukah Fever.
____________________________________________________________________________
Thanks to Kailani at An Island Life for starting this fun for Friday. Please be sure to head over to her blog to say hello and sign the linky there if you are participating.
Aloha #181