looking back
« Previous Entries
Next Entries »
Friday, February 1st, 2013
Can you look back and think about a moment when you felt and even looked your best. You were genuinely happy. For me, it was months after my oldest son was born. TechyDad and I made a choice to change our eating habits and we worked out together. We both lost a lot of weight and had a lot of energy. Then. as many people can understand, things happened. I went back to work, we started years of searching for answers to questions about our kiddo, our second child was born, and suddenly we are here.
I know that I am the one in control of my destiny and ready to work on this again. My running shoes, apps, FitBit Zip, and other items are set to be tools for my goals. Exercise is a great way to get rid of stress, and I love eating fruits and vegetables. My body really does crave them. While the winter months are not friendly for some of these items, I look for other items. Progresso® soups are a favorite of mine. I like that there are 40 flavors available that have 100 calories of less per serving. These soups make me say Oh! because I feel like I am indulging in a comfort food that makes me happy.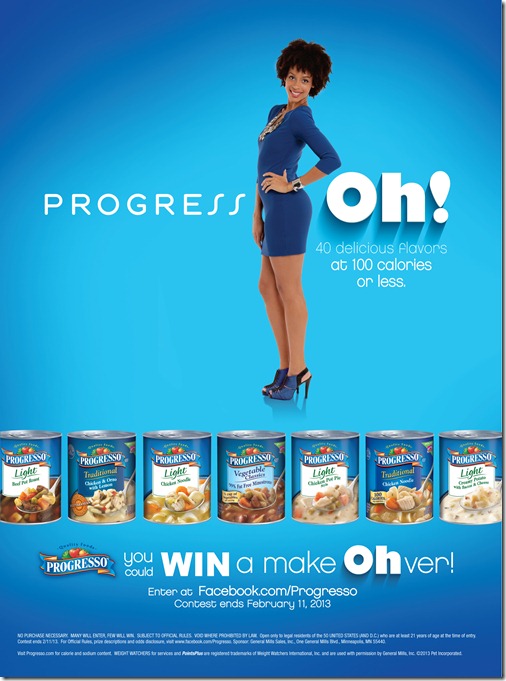 Thanks to MyBlogSpark, I also learned that Progresso is having a contest for the ultimate ProgressOh! Make-Oh-ver experience in Hollywood.
Three winners on the Progresso®Facebook page entry will receive:
Round-trip airfare for you and a guest to Los Angeles, California
4 day/ 3 night hotel accommodations
A head-to-toe makeover, including hair, makeup and a blue dress to get you ready for your own ProgressOh! moment in Hollywood
Two tickets to this season's live finale of The Biggest Loser
$2,000 spending money
To enter you must:
Visit Facebook.com/Progresso
Complete an official entry form on the Progresso Facebook page
Share a photo
Tell Progresso why you love their soup
Tell them why you deserve a ProgressOh! makeover
Ends February 11, 2013
This contest is not associated with The Angel Forever, but my readers do have a chance to win something over here.
Giveaway:
MyBlogSpark sent me the following prize pack and one lucky winner will be selected randomly to receive the same package. 2 can of Progresso® soup (Light Creamy Potato with Bacon & Cheese and Light Chicken Pot Pie Style), Cosmetic bag, and compact mirror with brush.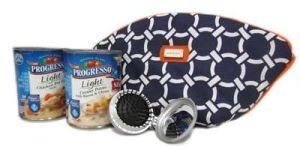 Rules for Giveaway:
MAIN RULE – Share what your ProgressOh! moment would be.
The following Bonus Entries may also be done. Please be sure to leave separate comments for each that you complete below to make sure you get the right number of entries.
1 Bonus Entry – Follow  TheAngelForever on Twitter
1 Bonus Entry – Tweet the following about the giveaway (May be done three times a day):  Enter to #win a #ProgressOh! prize pack from @TheAngelForever and #MyBlogSpark http://bit.ly/XccHTo #Giveaway
2 Bonus Entries – Like The Angel Forever on Facebook. Let me know you have done so here.
2 Bonus Entry – Like Progresso on Facebook and let me know you have done this in the comments.
1 Bonus Entry – Subscribe to my RSS feed (or let me know if you already are) in a separate comment.
1 Bonus Entry – Leave a comment on any of my non-giveaway posts from the month of January/February. Leave a comment here to let me know which one. This Bonus entry may be done twice per day.
3 Bonus Entries – Add my blog button to your website and/or add me to your blogroll. Be sure to leave a link with the location.
1 Bonus Entry – Head over to TechyDad's blog and say hello to him. Let me know where you posted a comment. May be done once a day.
To enter, please follow the rules above within the comment section. Giveaway begins February 1, 2013 and ends at 10:59 EST on February 15, 2013. You do not have to be a blogger to enter, but must leave a valid e-mail address for me to contact you for mailing address once the giveaway is over. I will select the winner using random.org and contact you via e-mail. You will have 48 hours to claim the prize. If there is no response, another winner will be selected. Open to U.S. residents only.

Disclosure: I wrote this review as part of a MyBlogSpark campaign for Progresso®. My family received the complimentary prize pack and another will be provided to a winner of the giveaway. All opinions are my own and no other compensation has been given.
Monday, January 21st, 2013
During out first trip to Walt Disney World with the boys, they were pretty terrified of characters. On our first evening there, we had dinner at Chef Mickey and it did not go too well. We had two little boys (5 and almost 2) hiding on the inside of our table and underneath.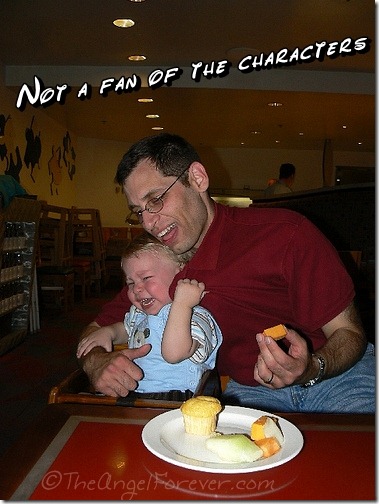 The following day, we went to Disney Hollywood Studios to explore that park and celebrate Mother's Day. While there, we had the opportunity to go and meet Lightning McQueen and Mater. We figured the kids like Cars and would adore these vehicles since they were not "characters" like at Chef Mickey.
Here is NHL getting his picture taken with the duo alone.
Notice how NHL, in kindergarten at the time, stood in the middle and looked a bit distracted? He was not a fan of the loud car noises, especially from Mater. When it was time for a family photo, you can see JSL (turned 2 during our stay) was clinging to TechyDad trying to hide, and NHL moved closer to me than Mater.
Fast forward to April 2012. Now the boys were 8 and almost 5. They had learned to appreciate the characters, but had avoided Lightning and Mater. While TechyDad and I were off at a conference day, Nana and Papa took the boys to Hollywood Studios. Much to my surprise, within our PhotoPass pictures were the following items.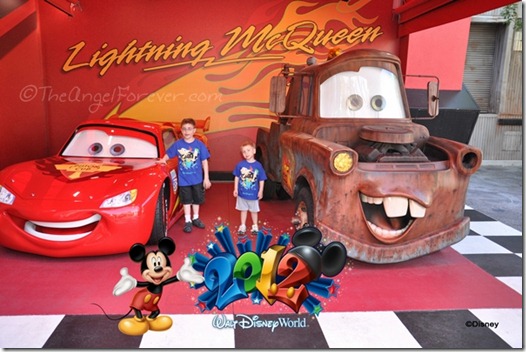 Both of the boys were alone with Lightning and Mater. NHL was actually touching Lightning and now the almost kindergartener was in the middle being brave. Then one of my favorite photos of NHL was in this group. He was so happy, focused, and proud of being next to Lightning.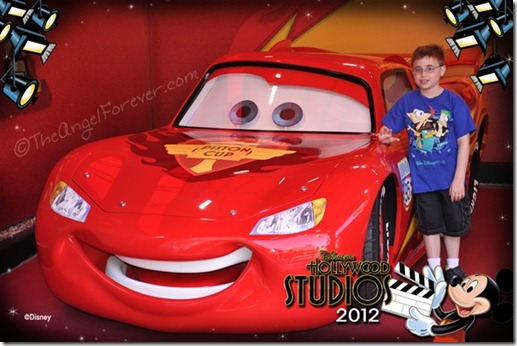 This was a big moment for NHL and I was so glad that the magic was captured by the PhotoPass photographer. Of course, they also got a great shot of the boys with Nana and Papa.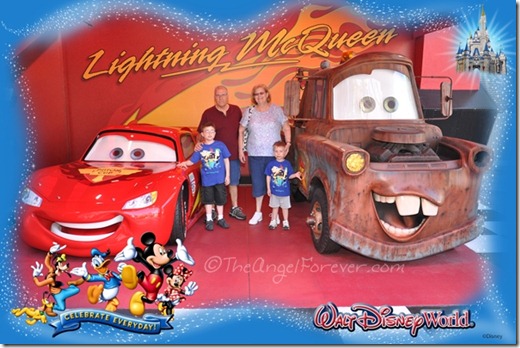 Thanks to being able to go to Disney several times, the kids have overcome their fears, grown, and shared many magical moments like these since their first trip in 2009.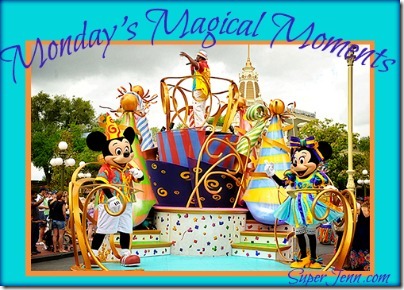 This post is part of the fun over at Super Jenn and her Monday's Magical Moments Meme. To join in the fun and link up, head on over to the linky there.

Thursday, January 17th, 2013
When you finally decide to start a family there are a lot of items that you never think about. In your mind, you just dream that your child will be born healthy, hit developmental milestones according to the parenting books, and that everything will be smooth sailing. Then things may begin to happen. Perhaps your child does not talk, or is not playing quite like the other kids in a social setting.
It happens and everyone needs to know that they are not alone. As a parent, looking for resources to check on your child is the first step. I have seen the wonders of Early Intervention. We have had OT, PT, SLP, and beyond between the two boys in their early years.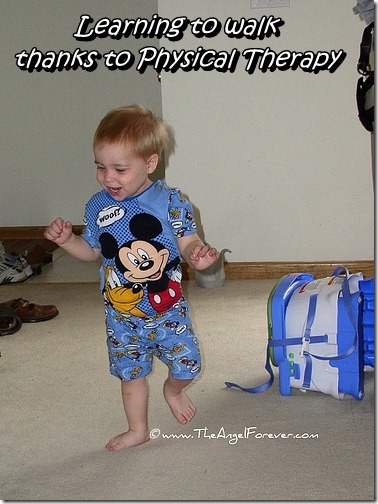 While it may have been hard to start the process, it was well worth it and I want others to know these programs exist for you and your children. On a past project, I shared some resources and wanted to pass them along here.
______________________________________________________________________
Being a parent can often make you feel alone and unsure of how to handle certain situations. Some days your mind can be filled with questions that are nagging at you like:
What do you do if your toddler isn't walking, talking, or feeding themselves?
How do you know IF you should be concerned ?
Our doctor says everything is fine, but is it really?
Do I talk to my friends about this, or keep it to myself?
These are just some of the questions that may be going through the mind of  a new or seasoned parent of a toddler. Remember, we all question how our children are developing. It is part of being a parent and perfectly normal to have some concerns.
Thankfully, you do not have to be alone in this journey. You are the best advocate for your child and know when something does not seem quite right. Thanks to New York State Early Intervention Services, you have another ally that is out there for you and your child.
What is Early Intervention (EI)?
EI  is a state wide program that provides a broad array of services to eligible infants and toddlers  (ages 0-3 years) with disabilities and their families. When you contact EI, you will be assigned a Service Coordinator that will help you to learn more about the EI program and determine your child's level of services. According to the NYS Health Department, these services include:
family education and counseling, home visits, and parent support groups
special instruction
speech pathology and audiology
occupational therapy
physical therapy
psychological services
service coordination
nursing services
nutrition services
social work services
vision services
assistive technology devices and services
As a first time mother, I watched as my oldest son turned one and was not walking. At 18 months, I was alarmed that my son still could not let go and walk on his own. Each time I questioned this, I was told that some kids walk, others talk. I was naïve and finally saw the light when the director of my son's daycare mentioned Early Education as an option when he was 20 months old. She told me that I could call and request an evaluation, so I did.  My son qualified for physical therapy services based on his low muscle tone. Just before his second birthday, my son was walking on his own. Thanks to Early Intervention, amazing therapists, and hard work – my son caught up with his peers.
If you think that your child may be behind on some milestones, please call your county's office for Early Intervention. It does not hurt to let professionals assess your child and determine whether or not they would benefit from services. The more you push now, the better off they will be when they head into kindergarten and beyond.
Some Early Intervention county by county resources for those living in the Capital Region and New York State:
Albany County  – (518) 447-4820
Rensselaer County -  (518) 270-2626
Saratoga County – (518) 583-2498
Schenectady County – (518) 386-2815
Washington County – (518) 746-2400
A Parent's Guide to the Early Intervention Program
If you have any words of wisdom, experiences you would like to share, or questions – please feel free to leave some comments below.

Disclosure: Parts of this post were previously published on a project I worked on. The text is mostly the same, but I placed a new introduction to go along with a topic that continues to be important for families.
Monday, January 14th, 2013
Going to Walt Disney World is filled with magical moments and memories that we will always remember. I can recall meeting Figment for the first time, riding on Space Mountain with my father, and now, as a parent, I have some of these with my own children. Sometimes these moments have been around famous Disney foods like Mickey's Ice Cream Bar.
In May of 2009, we brought the boys to Walt Disney World for their first adventure on an airplane and to see this magical destination. We have so many photos of the experience, but on the last evening of our trip we made sure to take a few messy photos. We bought the boys their first Mickey Ice Cream Bars and sat down in the Pop Century Resort to let them enjoy.
NHL, five at the time, knew just how to attack his Mickey treat. JSL, who turned two during our visit, was not as sure. He needed a little assistance with getting inside the chocolate shell.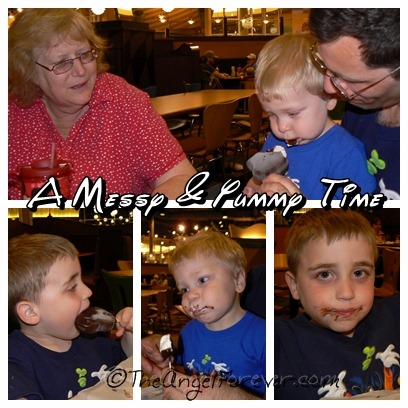 Once inside, JSL quickly caught on and enjoyed the chocolate covered ice cream treat. Nana and Papa were there to watch the kids. Oh and perhaps it is now a tradition for visits with Nana and Papa since we did the same thing on our last night in May. The only difference was two bigger boys eating them super fast in the heat while sitting in rocking chairs at the Yacht Club Resort.
Do you have any special Disney treat moments to share? I would love to hear about them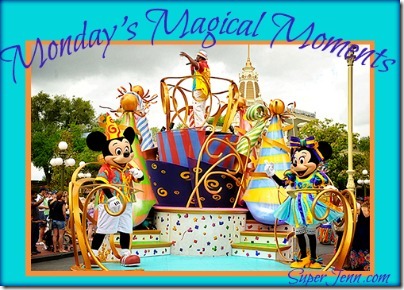 This post is part of the fun over at Super Jenn and her Monday's Magical Moments Meme. To join in the fun and link up, head on over to the linky there.

Wednesday, December 26th, 2012
Whether you are visiting a Disney park for a birthday, honeymoon, anniversary, or no real reason at all – there is always a reason to celebrate. During our last visit to Walt Disney World, we were there to celebrate the opening of New Fantasyland. We would also be leaving hours before my birthday. As we went into the parks for a few last hours, we happened to get there just in time to experience most of the Move It! Shake It! Celebrate It! Street Party at The Magic Kingdom. The fun atmosphere seemed to take away the sadness about going home soon and the photos seem perfect for the "Celebrate" theme this week.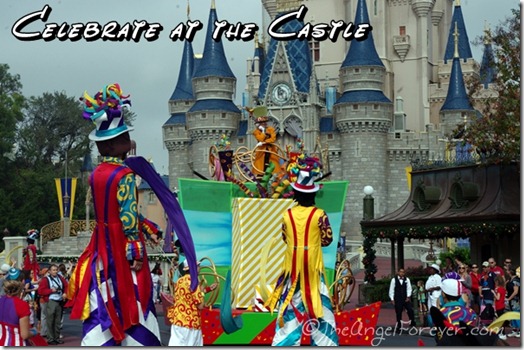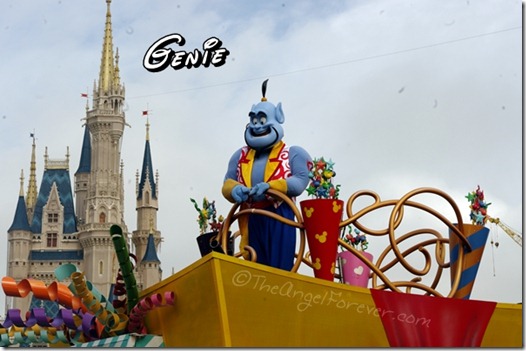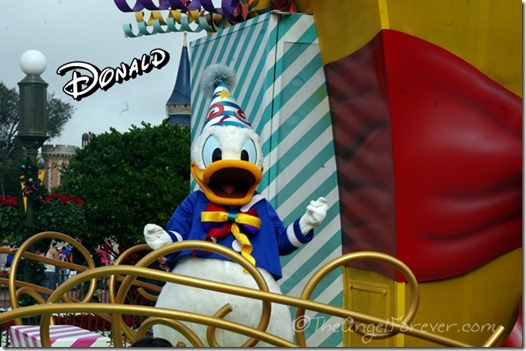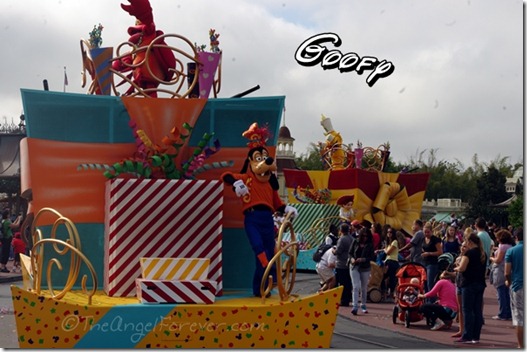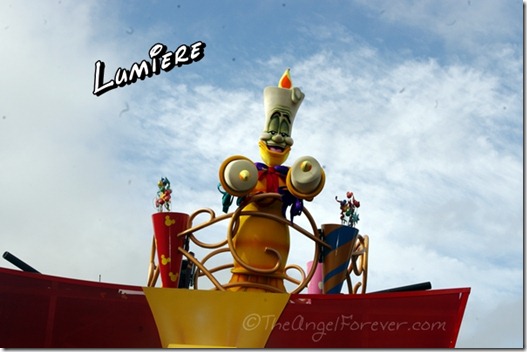 Be sure to stop by Focused on the Magic by clicking on the button above to join in the Disney magic this week.

Disclosure: TechyDad was invited to the New Fantasyland media event December 5-7. Disney paid for his travel, our park tickets, room, along with some extra surprises. I was his guest and invited to special events, but paid for my travel and an extra night at the resort.
« Previous Entries
Next Entries »